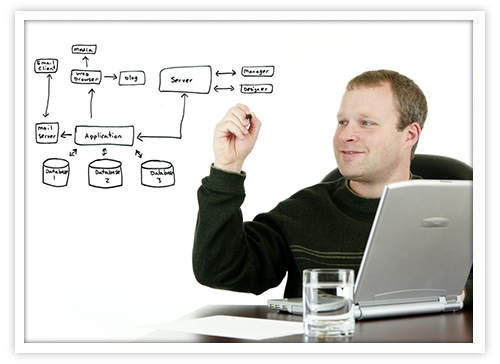 Every blogger's worst nightmare is having their website wiped out in a flash. Years of hard work instantly deleted. That scenario recently happened to popular Tumblr blogger Bohemea, who lost 100,000 posts because of five photograph copyright complaints.
Bohemea's terrible, horrible, no good, very bad day reminds us that when using a free hosted solution like Google's Blogger or a free WordPress account, you do not have the same freedom as you would with a self-hosted blog. Having full control of your website and its contents is well worth the little investment required to host your own blog.
Advantage of Self-Hosted Blog: Full Ownership
Think of the difference between free hosting and self hosting like renting and buying a house. With renting, you may own the stuff inside the house, but you still have to strictly follow someone else's rules. You can add your own furniture, but you can't build a new wing. With owning, you can do whatever you want to the house, with the added comfort of security knowing you won't be booted out over petty complaints.
Owning your website instead of renting offers many advantages, but the most valuable one is ensuring longevity of your hard work. You will always be in possession of your own content and data, without the fear of losing it all.
Advantage of Self-Hosted Blog: Make Money
Free blog providers will show their ads on your site, but you won't make any money off them. The blog provider does; that's how they profit. Most providers won't let you choose advertising, which is the easiest way to make money for your blog. Hosting your own site allows you to rent advertising space to whoever you desire, with all the profits going to you. Sell your own products by adding a shopping cart for even more revenue. Here's 20 more ways to monetize your self-hosted blog.
Advantage of Self-Hosted Blog: Creative Customization
Complete creative design can only be achieved with self-hosting. There are thousands of available plug-ins that can supercharge your site such as security and speed add-ons that free blog providers don't include. Flexibility is key, as you can upload any files, change any code, and rearrange any folder to your liking.
Create your own unique domain name to further your brand. A website that has .blogspot or .tumblr at the end of the URL is not as trusted and lacks the professionalism of a standalone domain name.
As always, if you have any questions, HostDime's talented customer service team is available at all hours.
Did you enjoy this article? Also check out:
Follow HostDime for News, Tutorials, Contests, and Specials
Jared Smith is HostDime's Content Marketer. Follow him on Twitter.