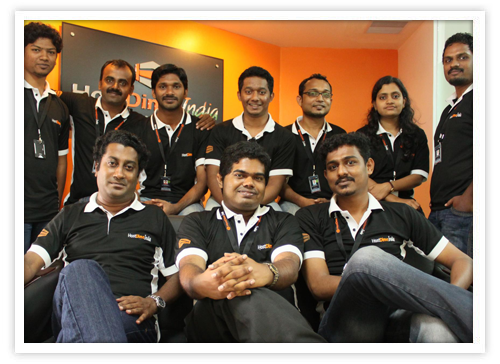 With Asia being the most populated and largest continent on the planet, it only made sense for HostDime to target this market. HostDime India was born in 2009 with a state-of-the-art, privately-owned datacenter network located in New Delhi and an office in Trivandrum.
HostDime India enables clients to host locally in the India Datacenter or choose to have their sites hosted in the United States, at a lower rate. Clients can choose from a variety of reliable India hosting accounts with advanced features and options included. Services available at HostDime India include Colocation, Dedicated Servers, Business Cloud Hosting and VPS servers.
The India Datacenter
The primary objective in designing the India facility was to ensure both electrical and mechanical systems were efficiently maintained to support scalability and sustain principal performance. Like all HostDime datacenters, the facilities are equipped with complete redundancy in power, network connectivity, fire suppression, and unparalleled security & safety.
The Tier 3 10,000 square feet datacenter contains over 4000 square feet of server space. A Tier 3 data center is an international standard where multiple active power and cooling distribution paths are set up, with certain number of paths being active and one path being redundant, allowing HostDime to provide clients with 99.98 percent availability.
The India Datacenter Network
The India network has two diverse and redundant connections from Vodafone India and Tata. Tata is the largest Internet Service Provider in India with a impressive global network. Both providers have diverse entrances into the facility with multiple Gigabit fibers. HostDime has peering with all the ISPs in India, therefore giving us international routes on both Trans-Atlantic and Trans-Pacific side.
HostDime has a total of 2 Gaps of Internet peering at our data centers, including direct peering with Google, Akamai, and NIXI. Last mile inter-connectivity from all local telecommunications companies are available inside the India datacenter.
As with the American datacenters, all HostDime services are delivered with guaranteed service levels and around-the-clock support. Our datacenters are staffed with our on-site expert engineers supporting our own systems and services. These dedicated technicians are available every day, 24 hours a day.
If you are interested in HostDime India based products and services, please use one of the contact methods below. One of our sales advisors will get back to you shortly.
Follow HostDime for News, Tutorials, Contests, and Specials
This article was written by HostDime's Content Marketer Jared Smith.