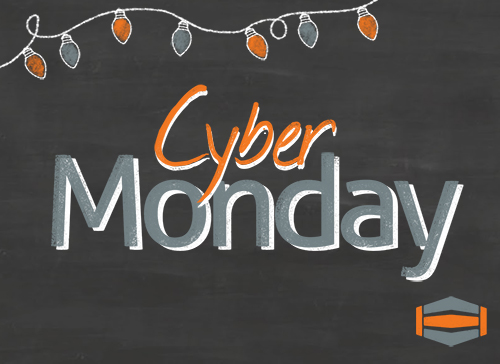 Are you concerned your old setup can't handle the load of traffic coming for Cyber Monday? E-commerce websites usually see traffic increases of 3 to 10 times the normal amount of traffic.
HostDime is here to help, offering 25% off recurring for all new Managed Dedicated Servers and Virtual Private Servers. Yes you read that right, 25% off each and every month. That means you can get a managed VPS for as low as $56, or a managed dedicated server for $150.
With your own VPS or dedicated server, you have full control over your site, giving you faster transfer speeds for optimum performance. This allows for both faster page speed and the ability to process more concurrent holiday orders with less waiting.
Simply use the coupon code CM2016 to receive the discounted price. Our Cyber Monday deal starts a week early and goes through the Thanksgiving holiday; the CM2016 coupon works starting today Monday, November 23 and ends Monday, November 28 at 23:59 EST.
HostDime takes a fully managed approach to servers; we handle the setup of your hosting account, troubleshooting, and everything in between. We will be right there by your side, even on holidays, to assist you with any issues that may arise on high traffic days like Cyber Monday.
If you are already a HostDime client, now's the perfect time to cash in and share your affiliate link.
For more information, Contact us via phone, online chat, or support ticket any time, any day.
Jared Smith is HostDime's Content Strategist.