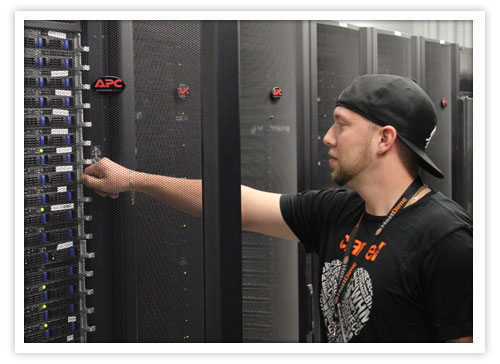 Good news everyone! cPanel and WHM are now included FREE of charge on all new fully managed servers. Whether you are interested in business, reseller, VPS, or dedicated hosting, you now have the industry leading control panel and a full featured billing portal at your disposal for free.
Owning a dedicated server has never been easier or cheaper. Fully managed dedicated hosting is ideal for companies that don't have any technical IT staff or knowledge about the intricacies of web servers. HostDime provides assistance with all your technical needs with unparalleled customer service 24/67/365 by our knowledge abuse/security team. Many hosting companies charge hourly support rates, while HostDime does not.
cPanel allows you full control over your servers' numerous features and aspects in a user friendly manner. You are able to provide a clean and professional interface for yourself and your clients to manage yours and their servers. Create and manage accounts, passwords, e-mail accounts, FTP accounts, domains, sub domains, error pages, MySQL databases, redirects, parking, and a lot more.
WHM is an easy-to-use interface which lets you have full control over a number of domains and accounts to create for yourself or clients. You will be in charge of setting package features such as space, bandwidth, sub domain, parked domain, and add-on domain limits. You will also be in control of easily creating, suspending, and terminating accounts.
HostDime is one of the top 50 web hosts in the world. Add HostDime on Facebook and Twitter.
Jared S. is HostDime's Content Marketer. Follow him on Twitter.