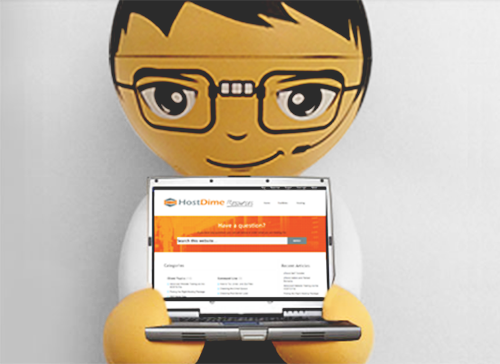 HostDime's client resources page has been around for over 10 years now, providing clients with helpful guides, informative tools, answers to server questions, and more easy-to-digest resources.
Use the search function to access the frequently-updated knowledge base to find the answer to your question. If you can't find your answer, hit us up on chat and we will answer and can add an article to the archives.
Check back often as new material is written by HostDime members from every branch of our team. And now, here's the 10 most popular articles on HostDime resources page throughout the years.
The Most Popular HostDime Resources Articles
Useful CSF SSH Command Line Commands (CSF Cheat Sheet) – This article covers CSF SSH Command Line Commands in a "cheat sheet" format.
What are PHP Handlers and Why Do They Matter? – PHP handlers are necessary for everyday function of your server. This article dives deep into the differences between each PHP handler and what it is best used for.
How to check if port 25 is blocked – If you are able to receive mail, but unable to send mail from your mail client, your ISP may be blocking port 25.
Disabling of Plaintext Authentication for E-mail – A discussion regarding HostDime's change in policy and server configuration in regard to secure e-mail.
Timeouts on Trace Routes – What does dropped packets on a trace route mean?
Checking for SMTP Blocking – A step-by-step guide to checking for STMP blocking on your server.
How to Create a Full cPanel Backup through SSH – A brief guide explaining how to create a full cPanel backup through SSH.
Registering Custom DNS Nameservers for Your Domain Registered with Godaddy – Video and blog on registering custom DNS nameservers at GoDaddy.
How to Install an OS through IPMI – A detailed overview of how to install an operating system through IPMI in HostDime CORE.
Connect using Putty to a Linux Server – This outlines how you can utilize PuTTY (a free implementation of Telnet and SSH for Windows and Unix platforms) to connect through SSH.
To keep up on the latest happenings at HostDime and our industry at large, subscribe to our newsletter by entering your e-mail on the right side of this page.
Jared Smith is HostDime's Content Strategist.