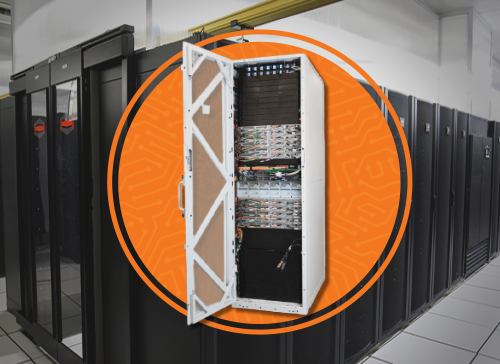 AWS Outposts is a fully managed infrastructure service that offers hybrid cloud solutions to run AWS infrastructure, services, API, and tools at any physical data center environment. HostDime is proud to offer AWS Outposts to our customers on-premises at our Orlando data center!
Deploying an AWS Outposts rack at HostDime's Tier IV Orlando data center provides enterprises a next level hybrid cloud experience that prioritizes high performance, maximum availability, local processing, and very low latency.
What is the AWS Outposts Rack?
An AWS Outposts is a 42U rack of servers that can scale from one rack to 96 racks to create pools of compute and storage capacity. The Outposts rack is 80 inches tall, 24 inches wide, 48 inches deep, and can weigh up to 2000 pounds. Inside are hosts, switches, a network patch panel, a power shelf, and blank panels. The rack arrives at HostDime's Orlando data center fully assembled, ready for connection to power and networking.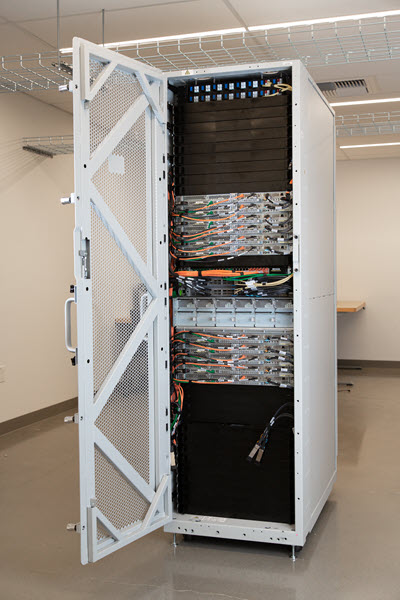 Each Outposts features two networking devices, each with 400 Gbps of connectivity and support for 1 GigE, 10 GigE, 40 GigE, and 100 Gigabit fiber connections; these connections link to the parent region and your local network. Traffic to and from your local network flows through a local gateway, giving you complete control over access and routing.
Some Use Cases of AWS Outposts
Leverage the AWS cloud in tandem with your physical infrastructure.
Add more instances, processing, and storage in just a few clicks.
Connect to a wide range of services available in the AWS Region.
Control where your data resides for sovereignty in regulated environments.
Reduce IT expenditure and resources with this fully managed experience.
How to get AWS Outposts in Orlando
Gone are the days of creating complicated hardware specifications, soliciting bids from various vendors, and racking individual servers. With AWS Outposts at HostDime's Orlando data center, relax as AWS and HostDime install, connect, and set up your rack at our colocation facility.

Ready to build? Let's get started. Head over to AWS, where they will ask where you want the Outpost deployed. You should provide the address for our Orlando data center (440 W Kennedy Blvd Suite 1, Orlando, FL 32810). Once the request is approved/paid for in AWS, contact us directly to let us know how much rack space is needed for your project.
HostDime's Data Center in Orlando, Florida
Our Orlando data center includes complete redundancy in power, network connectivity, and unparalleled security and safety.
The facility is also carrier neutral. Carrier neutral data centers allow interconnectivity between multiple telecommunication carriers and colocation providers. Enterprises looking for colocation can buy just the space and power they need from us, while purchasing the bandwidth directly from their provider of choice. Our facility is the most connected in the Orlando metro area.
We've been in the colocation industry for over 20 years; rest easy knowing you are entrusting your AWS Outposts rack to good hands. Open a chat with our data center sales team if you have any questions or want a custom quote!