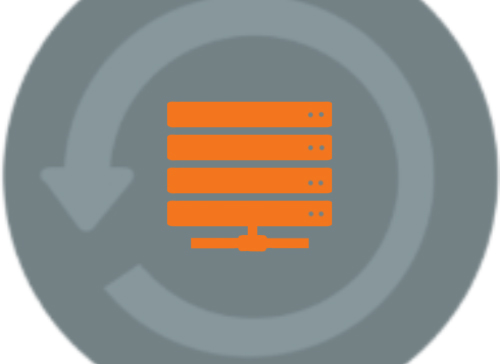 Hello friends, it's Jared from HostDime with another friendly recommendation. Just like paying your rent and billing your clients, backing up your server(s) should be done at the first of every month. Be proactive instead of reactive when it comes to your hard work. Here's a few ways to make data loss concerns a thing of the past.
Enable Automatic Monthly cPanel Backups
To enable and run backups, you must do two things. Once you are in your cPanel account, go to "Backup" and then "Backup Configuration". Select "Enable" for the "Backup Status" setting. Then select your preferred settings for the Backup Configuration feature.
cPanel has various "Scheduling and Retention" settings that let you specify when the backup process runs. Choose between daily, weekly, or monthly backups, or a combination of all three settings. Your system then creates a backup on the day you choose.
HostDime and cPanel both strongly recommend that you save your backups to a remote location in addition to the local destination.
For HostDime clients, we offer in-house remote storage service as a hosting account add-on for maximized redundancy and improved overall performance with your current server build. Mount your remote storage service as a drive on your VPS or Dedicated Server to push and pull data from your account.
You can even choose which HostDime storage location to store your data in. HostDime has remote storage systems in the United States, United Kingdom, and Brazil. Choose the facility located closest to your server or business for the fastest transfer speeds.
PRICING BASED ON AMOUNT OF SPACE:
25 GB HDD SPACE – $10 a month
50 GB HDD SPACE – $20 a month
100 GB HDD SPACE – $40 a month
150 GB HDD SPACE – $60 a month
300 GB HDD SPACE – $100 a month
Everyone's needs are different, but the goal is the same: being ready when downtime or disaster strikes.
Whether you are a HostDime client or not, take advantage of our disaster recovery service and store your data in any of our high security data centers located around the globe. Save and recover all your files and software hassle-free.
Create a future plan catered to your needs. Maybe you want to have your data off-location in case of a natural or man made disaster at your business. Maybe you want HostDime to perform your businesses' data backups every night.
Just like our backup storage service, you can have your data on a redundant file system at any of our global facilities.
Back up Your Data for Free
There are also a few services that will back up some of your data for free.
To get started with backing up your data, please contact our sales team, who's available 24/7/365.
HostDime.com, Inc is a global data center infrastructure provider offering an array of cloud products from managed hosting servers to colocation services that cater to a range of clients, from entry-level to enterprise-level operations. HostDime owns and operates infrastructure and networks in seven countries, with its flagship facility in Florida, USA. Currently with a client base of more than 50,000, HostDime is one of the most reputable data center companies in the world.
Jared Smith is HostDime's Content Strategist.