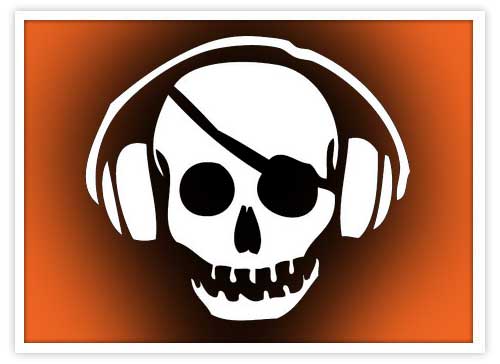 Have you ever had your audio disabled from your YouTube videos? Using a song track you don't own or didn't create may turn your video into a silent film. You have no legal rights to publish copyrighted music owned by a record label. However this doesn't mean you have to soundtrack your film with your amateur instrumentals. There's plenty of ways to find the perfect free song for your video.
What Happens When You Pick an Illegal Track?
YouTube's audio identification technology has beefed up since being sold to Google. YouTube's Content Management System uses sophisticated digital fingerprinting technology that's scanned and compared against content uploaded by artists and labels. If the system finds a match, a copyright notice will appear and you will have three options:
Track – This option will track the number of views the video generates.
Block – This option deletes the video or the audio will be silent.
Monetize – This option places ads before the video; revenue split between Google and the copyright holder.
Most people choose monetization, because you get to keep the song in question and make a few pennies. This is why there's been an explosion of advertising before YouTube videos lately. If you are sick of these video ads, may I suggest AdBlock?
YouTube's AudioSwap
YouTube's AudioSwap is a new feature that lets you quickly switch out your illegal track for an approved, licensed track. Hundreds of songs are added everyday. The problem is this removes your entire soundtrack, so AudioSwap should only be used on videos that lack dialogue. Check out the tutorial below that will show you how to switch out your music.
Video Tutorial: AudioSwap on YouTube
Hooray for Creative Commons
Creative Commons is the anti "All Rights Reserved". Creative Commons is a relatively new system built upon copyright law that lets you legally use music, movies, and images for free. Many musicians use the Creative Commons license to have people spread their music online, show up in YouTube videos, and be available on popular free download music websites.
There are different kinds of Creative Commons licenses that artists can choose from:
Attribution (Denoted as "by") – anyone can share their work, provided they credit the artist.
Share Alike ("sa") – others can use their work, allowing they provide the same license for others to use as well.
No Derivative Works ("nd") – the song can only be used verbatim; no edits or cuts allowed.
Non-commercial ("nc") – restricts songs to use in private videos; so no companies or users can profit from advertising with this song.
Here's four free download sites that offer massive song archives, all of which are published under the Creative Commons license:
Free Music Archive – creative commons beats, loops, breaks, and instrumentals.
Jamendo – boasts quarter of a million tracks.
ccmixter – remixes, smaples, and mashups and a cappellas for download.
BeatPick – let BeatPick find music for you; describe your needs and receive a song in 24 hours.
Find Free Music on Soundcloud
Soundcloud is a highly interactive music platform that boasts 20+ million users, growing by 1.5 million users every month. Soundcloud is essentially "YouTube for music." Every individual track by every user has different terms of rights and distribution allowance, ranging from no embed whatsoever to completely free distribution. You can do an advanced search on Soundcloud that only shows Creative Commons results. These songs will likely be downloadable for you to use how you see fit.
It's also not a bad idea to ask the artist for credit anyways. Then in the "About" section or at the end of your video, give the artist credit for creating the perfect song for your video. Be sure to include the Creative Commons license the track is listed under. Make it look like this:
This video features the song "Poppy Pop Pop" by The Jonas Sisters, available under a Creative Commons "Attribution" license.
What method do you use to find music for your YouTube videos?
Did you enjoy this article? Be sure to also check out:
HostDime.com is one of the top 50 web hosts in the world. Follow HostDime on Facebook and Twitter.
Jared Smith is HostDime's Content Marketer. Follow him on Twitter.