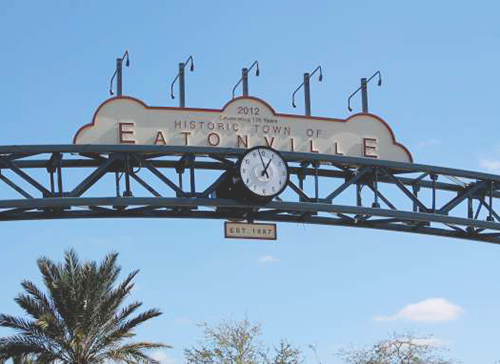 HostDime is happy to celebrate over 12 years of operating a data center in the Historic Town of Eatonville, as we look ahead to the exciting future we both share.
Eatonville is rich with underground fiber, which will have a huge economic impact for the town and HostDime. Most recently, HostDime completed an extension of it's own fiber directly into the main CenturyLink / Level 3 Orlando Gateway 380 South Lake Destiny Road facility. HostDime's fiber connection into Orlando's largest and oldest interconnection points allows enterprises to connect their most critical applications to us through this fiber via a simple cross connect and by interconnection to our data center facility at 440 West Kennedy Blvd, Eatonville.
The Future of HostDime in Eatonville
HostDime's data center headquarters in Eatonville / Maitland, to be completed in 2020, will serve as the only enterprise Tier IV data center in Central Florida. The seven story building will rise 110 feet high and be visible from Interstate 4. The 90,000 square-foot structure will have room for over 35,000 servers and be fully owned, operated, and occupied by HostDime.
HostDime plans to be the major anchor tenant for the Hungerford property, which has been vacant for almost a decade. The hope is to lure new innovative businesses and startups to join us in Eatonville.
"This is an exciting time for Eatonville, and we are elated that HostDime is the pioneer of these 99-acres. Our Town Council is cognizant of our historic texture; we look forward to venturing into the future. We're just a small town with big plans." – Eatonville Mayor Eddie Cole
HostDime will be providing the majority of Eatonville free Wi-Fi connectivity to open the Internet to everyone.
The top tier of the new facility will feature an event space with a conference room, full commercial kitchen, and outdoor terrace that HostDime intends to share with the community for large events up to 200 people. The terrace will overlook the town of Eatonville and the brand new Hungerford Elementary. HostDime was recently on hand for the dedication and ribbon cutting ceremony for the elementary school.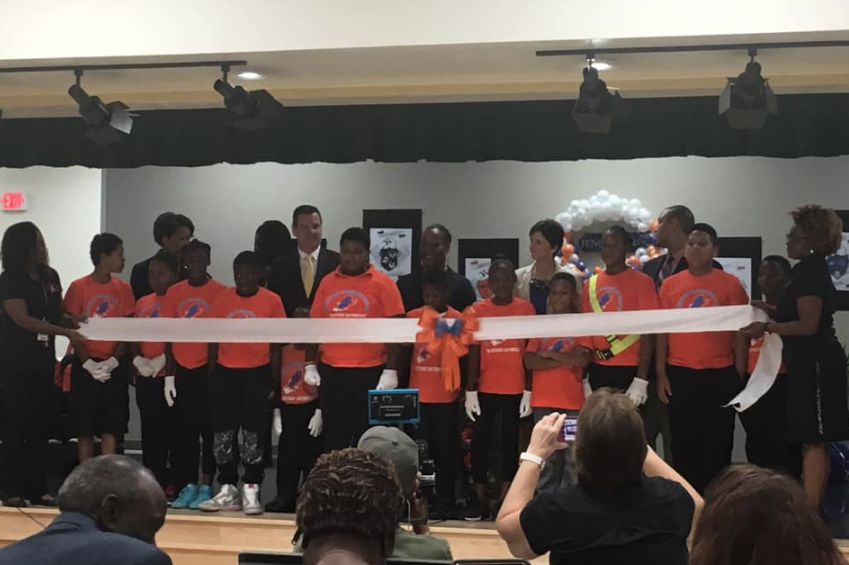 HostDime and STEM
STEM is curriculum based on the idea of educating students in four specific disciplines — Science, Technology, Engineering and Mathematics — in an interdisciplinary and applied approach.
HostDime's upcoming headquarters aims to be heavy engaged in the local STEM community.
"When we designed this facility, we kept the local education system and community in mind. We are creating a 'how-it-works' space in the facility so young students can be exposed to the behind-the-scenes of how a data center works and how it powers the cloud. We strongly believe this will ignite the curiosity of young students in the wide area of technology that is vital to the STEM agenda. We certainly want to do our part in opening our facility up to these students and the educational community." – Manny Vivar, VP of Global Operations.
HostDime plans to provide scholarships, programs, and STEM training for Eatonville students and residents upon completion of the facility.
HostDime in the Community
Because we are neighbors, each year HostDime supports the senior residents of Eatonville by sponsoring the Annual "Thanksgiving in the E'Ville" Turkey give-away. All residents 55 and older are eligible to receive a free turkey and receive an invitation in the mail to attend. Not only is it an opportunity to get the mainstay of a great Thanksgiving meal, many residents stop and mingle with their neighbors who they may only see once a year. The event is emceed by Eatonville's own Mayor Eddie Cole and is run by members of the Town Council, Executive Staff and community volunteers. Here's Veronica L. Smith and Mayor Eddie Cole who handed out turkeys with HostDime's Vikki Fraser.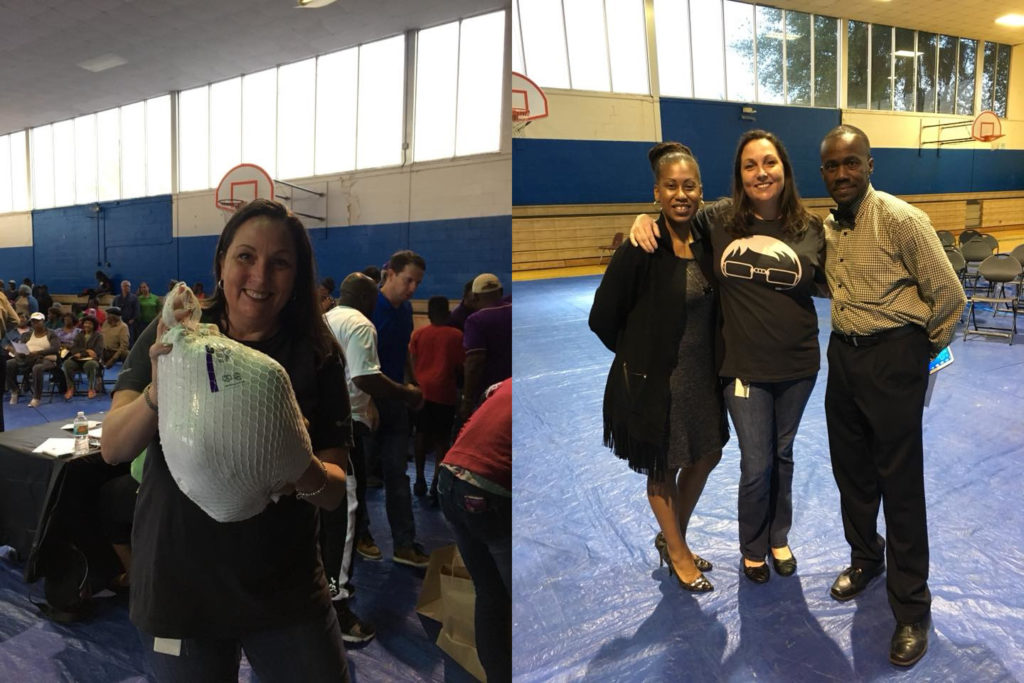 And finally. HostDime is grateful to the Town of Eatonville for their continued partnership and look forward to many prosperous decades ahead.
Jared Smith is HostDime's Content Strategist.