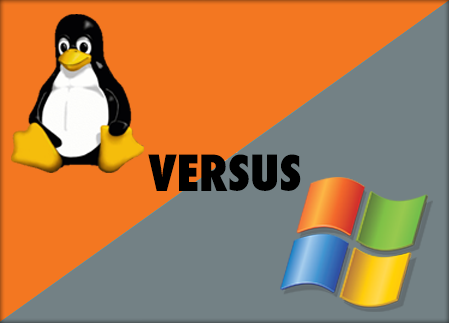 Virtual Private Server (VPS) is a virtual, independent piece of a larger main server node, usually a part of a powerful dedicated server. The four main areas where Virtual Private Servers excel at are security, stability, performance and control.
A VPS runs its own copy of an operating system, which allow customers unparalleled access to that operating system. Customers then can install almost any software that runs on that OS.
There are two operating systems to choose from: Linux and Windows. Hosting support techs receive this question a lot: "which VPS operating system is right for me?"
This will be the most important decision to make with your new VPS. Let's examine the advantages of each operating system. The decision will be yours alone, as it depends not only on price and specifications, but on the requirements, scripts, and databases you want to have on your website.
Linux VPS Advantages
Comparing the prices of the two operating systems, Linux is the cheaper option, as it's free and open source, while Windows requires an operating system license. Therefore, most Linux server applications are also free.
Linux offers more flexibility when it comes to control panels. While Plesk can be used for both Windows and Linux VPS, only cPanel is compatible with Linux. This alone makes Linux a popular choice among business and developers.
Because of open source, Linux is notoriously tough on malware and viruses. Windows, on the other hand, will require you to install a plethora of security software to combat SQL attacks and script kiddies.
Windows VPS Advantages
The main advantage of the Windows VPS hosting option is the easy and comfortable interface. For VPS novices, Windows will be helpful, especially if you are familiar with Windows products.
If your business largely depends on Microsoft software, a Windows VPS would be a match made in hosting heaven. Websites built with the ASP.NET framework work require a Windows VPS for optimal performance.
Lastly, remote desktop access is an advantage Windows has over Linux. You can direct access from anywhere to your VPS server from your interface. This makes server management simpler and easier than Linux, which requires a text-based Secure Shell (SSH) protocol.
HostDime's VPS Offerings
HostDime has years of hosting VPS services and have put that experience back into our platform to ensure it is highly stable for our clients.
Linux: HostDime's Linux VPS Server Hosting uses our enterprise grade infrastructure and is powered by OpenVz and our high speed 15,000 RPM SAS drives running in RAID10.
Each node has the latest Xeon server technology, each with Hyper Threading enabled for more power per core and no less than 12GB RAM, giving your accounts all the resources you need. This means faster transfer speeds to your customers.
Windows: HostDime's Windows VPS servers run on Xen virtualization technology, giving our Windows VPS servers a strong isolated environment with an infrastructure built on our high speed RAID10 15K RPM SAS drive SAN back-end.
All Windows VPS servers run Windows Server 2012, delivering more advanced capabilities to your business for increased IT agility and efficiency.
Still have questions? Lucky for you, HostDime employs a 24/7/365 Technical Support team waiting to answer your inquires.
Jared Smith is HostDime's Content & SEO Strategist. Follow him on Twitter.