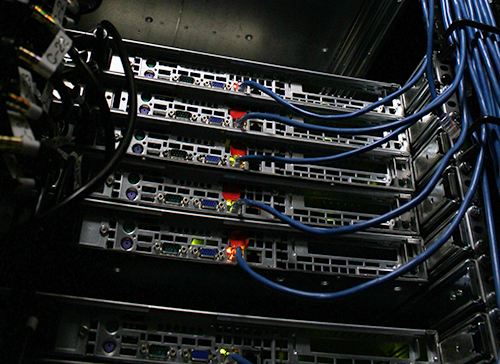 Some questions to ask yourself when deciding what server package is best suited for your small business would be determining what niche you want to represent, what level of service you want to offer, and which services your clients can afford. If you are just starting out with a few websites and your needs are minimal, shared and reseller are good options. Since it is a shared environment, clients pay a lower cost per month and should expect some issues that arise with shared hosting.
On the other hand, if you want to offer a more isolated and premium level of service to your clients, a dedicated server is a good choice. Charging a higher payment means more revenue potential for your company. If your clients require a high level of site uptime and service availability, the isolated environment of a dedicated server is definitely right for you.
The great thing about being a HostDime client is the fact that we offer FULLY MANAGED services on all our cPanel accounts. As long as the dedicated server you order has cPanel/WHM, our team will 100% take care of the data migration process between the shared reseller server to the newly ordered dedicated server. The only thing you will have to do is sit back, relax, sip on a mimosa (if you're of age, of course) and wait until our team lets you know that the migration is complete. At that point, just update your DNS nameservers and you're all set! If your domain is registered with us, we'll take care of that part too! It doesn't get any easier than that.
Now that you are ready to upgrade, here's some important factors to consider before migration. Be sure to look at the sort of hardware your shared server is running. We believe in running quality hardware for all of our clients, so be sure to ask your Sales representative what the specs are for your current setup. If your host is not willing to tell you what specs their shared servers are running, be weary. Ask yourself, "What are they hiding?" Don't be afraid to ask how many reseller clients they deploy on average per server. When you have that information, take a look at your overall domains' resource usage. Get an idea of how much resources all the domains under your reseller account consumes. Bandwidth is good to know, but what's really important is the domains' usage in terms of RAM and CPU. These are usually factors that affect load on a server, therefore these factors are limited per a hosting company's Resource Abuse Policy (RAP).
Once you have a grasp on how much usage your accounts as a whole affect the shared server, you can choose a server scaled off of it's specifications. For example, if the shared server has 8GB RAM as a whole and you are using 25% of the server's RAM, you won't want to get a dedicated server with less than 2GB RAM. If the shared server is using a 2x Quad-Core CPU and your accounts are spiking to 35% of the CPU time, you probably won't want an entry level Atom server.
Analyzing and choosing the right server is an involved process and takes knowledge and experience. Don't make the decision alone. Take advantage of the resources available to you. HostDime has a fully staffed sales team specializing in Dedicated Servers who can assist you with analyzing your usage and making a recommendation for a server that will suit your technical needs and your budget. This is probably the only time that you'll ever hear someone in the hosting industry say this, but… "USE US!" We grow with you, and you grow with us. In the end, you are our primary concern and we are here to help your business grow. If you order a Dedicated Server with HostDime, you automatically receive FREE PHONE SUPPORT because we know that some things are best done over the phone. When you're extending your level of partnership with us, you require a more personalized level of service.