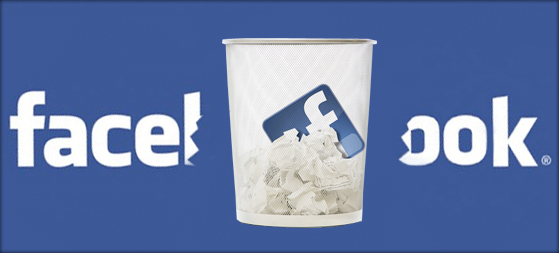 Addiction, a word defined as a compulsive need for and use of a habit-forming substance characterized by tolerance and by well-defined physiological symptoms upon withdrawal, can also apply to social media. Yes, you heard it here. Don't ask me if this theory has been proven or if this study is making headlines. Just go with me on this, okay? You see, I know about addiction — not because I've ever been high on angel dust or strung out on my mother's signature corn casserole. No, I know about dependence and compulsion because just last month I found myself with an obsession of sizeable proportions — Facebook.
What is it about that social networking service that seems to have a magnetic pull on me? Is it the fact that I'm able to keep in contact with old friends? Or is the verity that I'm able to share hilarious photos of my life? Or perchance, deep down, I get a satisfying kick out of knowing what people are up to on a day to day basis. Maybe I've been watching too much Big Brother. Whatever the reason and whatever my rationale, I'm hooked like a fish…or at least I was.
You see, I had an epiphany last month. I decided to chuck up the deuces and take a well deserved break. So, what was it that prompted me to begin a glorious two-month hiatus from Facebook? Was it divine spiritual intervention or the surefire support of a self-help group? Alas, it was neither. Sadly, there is no Facebook-aholics Anonymous. The reason for my sabbatical was sheer overload.
Let me explain.
I joined Facebook back in the winter of 2005 as a freshman in college. Back then, it was only open to college students — oh, how I wish it wouldn't have changed. I remember Facebook being fresh and new and hip and exciting. I used it as an effective means of communication with friends that had moved to different cities, and also as a way to learn about some of the different organizations on campus. All in all, I thought it was pretty cool.
And then tragedy struck.
In September 2006, Facebook was extended to everyone…and I mean everyone. This meant that college students weren't the only ones that could join. No, this signified that adolescent teenagers and old geezers wishing to reclaim their glory days were now perusing my wall, going through my photos and demanding to know why I refuse to 'friend' them or 'like' their new status update. Suddenly everyone and their mother were on the site informing each other of everything, and it just became too much. Frequent status updates became the norm. Photos of someone taking their own photo while staring at their reflection in their bathroom mirror became average. And checking into places became the new fad.
I'm not a kidnapper, nor do I have the desire to be one, but I've got to say that if I did wish to find someone, it certainly wouldn't be hard. All of this — all of this supreme oversharing — seemed to have a negative effect on me. Ever seen Batman Forever? Remember the scene with The Riddler sitting on his throne while sucking up the brainwaves of every citizen in Gotham? Yeah, that's how I feel every time I logged into Facebook to be greeted by my news feed filled to the brim with practically every single thing that my friends have done that day. Now with its recent makeover and upgrade, the site has added The Ticker, a new device that features status updates in real time.
Some call it amazing. Others call it stalking.
Look, I know I probably sound like a hater, but I can assure you that I left the Haterade in the fridge. I know that Facebook is amazing. I just feel as though people post too much of their personal business. Forgive me, but I don't want to know about you and your boyfriend or girlfriend arguing…nor do I want to see your one-hundredth status of the afternoon about how much you love each other. I don't care to know where you are at every second of the day, and I don't need to see photos of your infected toe. Why are you listing your phone numbers? Why are you making statuses about personal family drama? I feel as though some people put too much online, and as a result, they become something of a luminary for the world to see…or in some cases, mock and ridicule. In fact, it's even safe to say that some Facebook posters can be broken down into specific types. You have the drama queen, the love bug, the work hater and the attention seeker. It's exhausting.
With this being and said and done, I recently decided to do some repair and renovation. Before my blissful sabbatical from Facebook, I changed my privacy settings and deleted a few friends…and by a few I mean roughly 300. I decided to share my face with a different book – novels. Yes, that's right. I began reading again. Remember reading? That's the form of entertainment that existed before computers. Has the digital age made us lazy? One could argue that it has. Nevertheless, I decided to spend my break doing some of the things that I like to do such as reading and writing.
I can understand the appeal of Facebook. Trust me. I'd log in at 9 in the morning for a quick scan of what's new…and then tragically find myself logging off at 12 in the afternoon. I comprehend why people like it, and it certainly helps with boredom — especially for those that may work from home. Still, something's got to give, right? After all, addiction is ugly. I make my return to Facebook in two more weeks, and I'll admit that I am looking forward to it. I'm curious to see what my friends have been up to…but if you think I'm sharing my personal business in a box allotted to only a certain number of characters then you'd better think again.
And I could care less who 'likes' that decision or not.