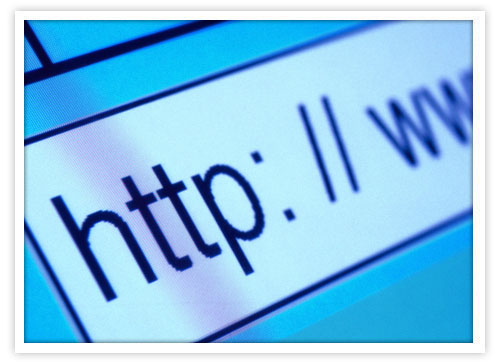 Web hosts work real hard on their control panels to provide everything needed to upgrade your website. In a series of posts, HostDime will provide helpful information to those who want to improve their website, make it run faster, and appear more professional. The industry leading control panel cPanel will be used as the example because HostDime provides cPanel licenses to clients.
The files section of cPanel contains the following: Subdomains, Add-on domains, parked domains, domain redirection, and simple DNS zone changes. Today we are discussing how to manage your domains.
Sub-domains:
Sub-domains are URL's for different sections of your website. They use your main domain name and a prefix. For instance, if your domain is yourwebsite.com, a sub-domain would be subdomain.yourwebsite.com. This is perfect if you want to create an easy to remember separate section of your main website. You will need to set up a separate FTP account as the sub-domain directory as its home. Therefore you can make your sub-domain look completely different than the domain because you can install a new script.
You could set up one sub-domain or multiple sub-domains. For instance, you could create "this.is.my.website.com" if you so choosed. That would be three subdomains deep. Simply fill in the subdomain you want and click "Create". cPanel will automatically fill in the document root with the same name inside the web root for your main domain (public_html), and you can change it if you'd like.
Newly created sub-domains are usually accessible immediately, but in some cases it can take up to an hour. The sub-domain is set up right away, but some local DNS servers may not pick up the sub-domain for a little while.
Did you know you can use a sub-domain like a mini webhosting account for family and friends? Go to the FTP Accounts feature and create an account that uses the sub-domain's document root. Set up another user with an username and password and they can manage their site and set-up their own custom e-mail accounts. This person will not have access to cPanel and they will be on your hosting plan. If they have outgrown your plan, suggest a full hosting account or upgrade your own account to a reseller plan and handle this person yourself.
Add-on domains:
Instead of being a domain within a domain, add-on domains are completely separate domains. An add-on domain lets visitors reach a sub-domain of your site by typing the add-on URL into a browser. Myothersite.com is an add-on to mysite.com. Both share the features and resource limits of your cPanel hosting account. Make sure your hosting plan allows for at least 1 add-on domain. Contact us to upgrade your plan if not.
When creating an add-on domain, do not enter www, rather just myothersite.com. cPanel will then fill in the next two field with suggested values, which you can change as needed. Then enter your FTP username and password. Simply click "Add Domain" to create your add-on domain.
The add-on process is not as instant as the sub-domain process. Be patient as the process takes time, and do not click the add domain button multiple times or close the page until cPanel says the process is finished. If cPanel displays an error at the end, write down the error message and contact customer support.
Parked Domains:
Parked domains allow you to add another domain to your account, but it will be displayed as the main domain. For instance, mysite.com and myothersite.com would look exactly the same.
Enter the domain you wish to park in the available text field. Click "Add Domain". Click the link under "Document Root" to view the parked domain's home directory with the file manager. E-mail accounts can be created for parked domains, and we'll go into more detail on that next week. Make sure to register the parked domain with a valid domain registrar or else it won't work.
To enable a parked domain, click the "Manage Redirection" link that corresponds with the domain you want to manage. Enter the link in the text field of whichever parked domain you wish to redirect. To disable the redirect, simply click "Disable Redirection".
Redirects:
You can set a Temporary or a Permanent redirect for your web site. A Temporary 302 setting won't update the visitor's bookmarks, while the Permanent 301 setting will tell the visitor's browser to update its records. You can use the option "All Public Domains" to redirect all domains on your cPanel account.
In the redirect field, enter the website that you would like to redirect visitors by starting with http://, https://, or ftp://. Select if you want to redirect with www. Before the URL or without by selecting "Only redirect with www", "Redirect with or without www.", or "Do Not Redirect www.".
Click the "Wild Card Redirect" field if you want to redirect all your files within a directory to the same filename in a different, new directory.
To remove a redirect, simply click the "X" button next to whichever redirect you would like to remove. You'll have to confirm right afterwards.
Simple DNS Zone Changes
Domain Name System or DNS converts domain names into IP addresses by DNS zone files in your server that tie domain names to IP addresses. There's a few different kinds of records in a domain's zone file; this simple DNS zone editor lets you create A and CNAME record.
An A record is credited for mapping hostnames to IP addresses. It lets DNS servers identify your website on the Internet. Without this A record, no one can find you online. Add an A record by selecting a domain, typing in "Name" and "Address", and clicking "Add A Record".
Canonical Name Record stands for CNAME, which creates an alias and allows a server to continue DNS lookup under a new name. Type in the "Name" and "CNAME" fields to create your CNAME record. Click "Add CNAME Record" to make it official.
Part 1: How To Use FTP
Part 2: How To Backup Your Database
Part 3: How To Manage Your Domains
Part 4: How To Manage Your Mail Accounts
Part 5: How To Speed Up Your Site
Hat tip to Peter Pollock, author of the upcoming book Web Hosting For Dummies, for the inspiration to write these series of posts.
Another tip of the cap to Aric P, HostDime's Support Manager, for his comprehensive cPanel Guide. Download it here; you will need your CORE username and password.
Jared S. is HostDime's Technology Writer. Add him on Instagram and Twitter.
Follow HostDime on Facebook and Twitter.
DID YOU KNOW? HostDime offers a wide variety of fully managed dedicated servers that range from basic to the most advanced and sophisticated in the hosting industry!