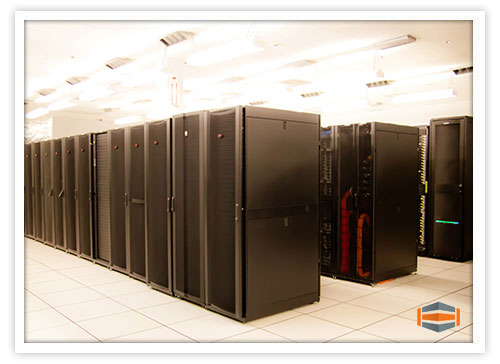 Choosing a web hosting provider can be a difficult decision. There are dozens of providers and a variety of price ranges for what appears to be the same service. It can be confusing for both the average businessperson and the tech savvy. Most consumers seem to be looking for the best value for their dollar in web hosting including configuration, bandwidth, software and most importantly support.
So, how does one decide which provider to go with? A comparative study of hard drives and bandwidth is the simpler side of choosing a provider. However, what can really make or break this decision is excellent service and support. 24/7 customer service and a host that owns, controls, and operates their own datacenter seems to be the logical choice.
HostDime rises to the occasion.
As one of the leading web host providers in the nation, the company opened its very first datacenter in 2003 and succeeded in transferring all web hosting service operations from a prior third party datacenter facility. The year 2005 saw the launch of a second datacenter with a whopping 10,000 square feet to accommodate the growth of the company's mounting clientele.
It is a feat that HostDime's Alex Font is proud of. As the Director of Client Relations, Font said that having a datacenter can be valuable for a number of reasons.
"The best thing about having our own datacenter is something that I think everyone can agree on — the fact that it is ours," said Font, who has been with the company for seven years. "We provide our own in-house support and use all of our own technologies, equipment and hardware without the need to depend on a third party [or] middle man to get things done. If there is an issue, our techs fix them as soon as possible versus us having to work around the problem."
Font isn't the only employee that treasures the HostDime datacenter. Greg Prepetit, who serves as a support supervisor, see the usefulness in it as well and is also of the same opinion. He said that one of the benefits of having a datacenter is that the company is readily available.
"In the event that a server's hard drive goes bad, we can just go and swap out the drive," said Prepetit, who joined the team six years ago. "We can set up a new server at a moment's notice. We have a greater ability to provide more services to clients i.e. dedicated servers and colocation."
Currently, HostDime hosts over a million different domains which no doubt require the power of the datacenter. However, it isn't always easy. Keeping things running smoothly does pose its fair share of challenges. Nevertheless, the HostDime team delights in meeting those challenges head on. Font said that one of the things he has learned is that it pays to stay one step ahead.
"Having to manage and staff your own facility can pose problems with such things as scheduling, growth, and inventory so whenever there is a chance for a possible problem to occur, you need to have a plan of action to make sure you are always one step ahead," Font said. "Also, there are physical things that sometimes cannot be planned for such as hardware issues and network issues that can impact our clients."
"Opening your own datacenter is a big investment," Prepetit adds. "However, it shows clients that we are serious about hosting, and tells our clients that we will not be going anywhere."
Perhaps it's all in a day's work then?
"Absolutely," Font said. "We have the best customer service around. We have a great team [that] will do what it takes to make sure that clients – or as well call them, partners — get the services they not only expect, but deserve. We do our best to set ourselves aside from our competition by being customer centric with the services offered and tech savvy with the support that we provide."
Now, that's something to be proud of.
Do you value web hosting providers with their own datacenters? Let us know by sharing your comments in the box below, or by sounding off on our Facebook Page or Google+ Page, or by tweeting us at @HostDime.