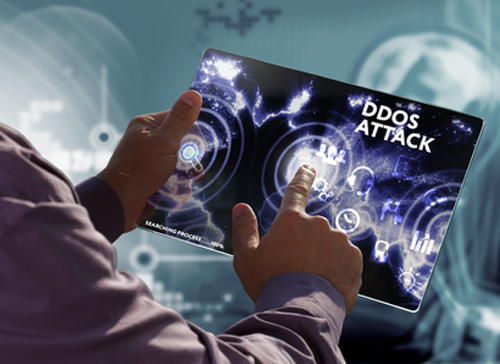 With the 1st quarter of 2017 in the books, let's take a look at the current state of DDoS attacks against enterprises. Sadly, attack quantity and size have both increased significantly already this year. Here's a brief snapshot of how dire this situation has become, and why organizations must be prepared by having the right defenses in place.
2017 Q1 DDoS Findings
– In 2016, DDoS attacks grew over 172% and are forecasted to increase by 2.5 times to 3.1 million attacks by 2021.
– The average DDoS attack cost for enterprises has risen to over $2.5 million per attack.
– 849 out of 1,010 enterprise companies surveyed said they experienced at least one DDoS attack in the last 12 months, up from 73 percent in 2016.
– 86 percent of these businesses were struck with multiple DDoS attacks over the past 12 months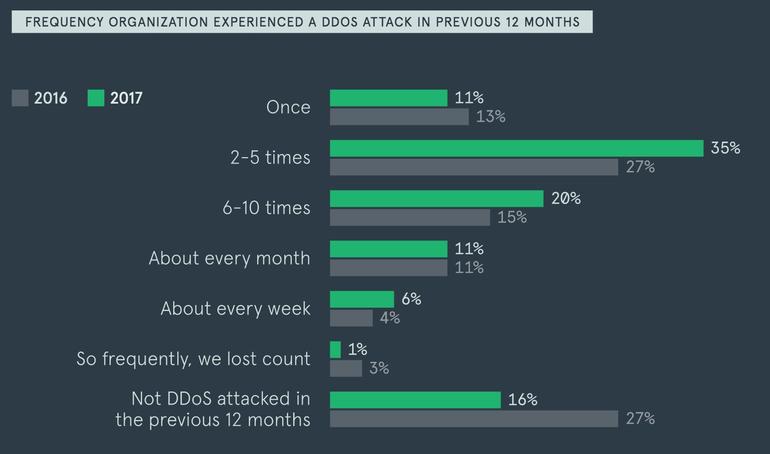 – No country is safe. The final three months of 2016 saw DDoS attacks in 80 countries, while the previous high in a quarter was 67 countries.
– The UK and the Netherlands replaced France and Japan in the top 10 countries hit by the most DDoS attacks.
– Finger pointing reached a new high as more than 36% of enterprises and 48% of SMBs hit by a DDoS attack believed their competitors were behind it.
Thanks to the following sources for the DDoS attack research:
The frequency and complexity of these attacks have led more enterprises to deploy DDoS protection solutions.
HostDime offers two types of DDoS protection: Arbor Network's local inline mitigation and cloud-based traffic scrubbing.
With Arbor, their appliance sits within our facility for hardware-based DDoS protection. When the Arbor appliance detects irregular traffic, our team moves the affected subnet and begins filtering. With the cloud scrubbing service, ALL traffic gets filtered through one of our various GRE tunnels.
Here's the differences between the two services: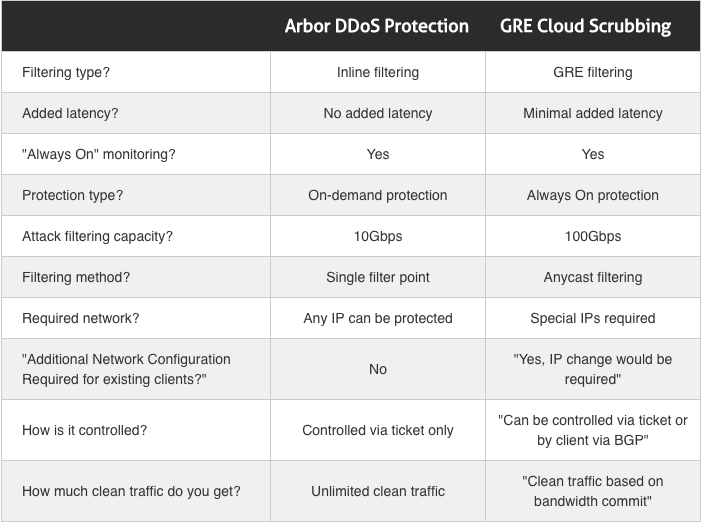 Whichever you choose, enjoy peace of mind knowing your business will have superior uptime, uninterrupted data center access, and relief from network security threats.
Protect your enterprise up to 100Gbps for $75 a month per /29 or 5 usable IPs in the United States. International prices may vary; currently, only dedicated server and colocation clients can take advantage of this service. Contact us now to get started!
Jared Smith is HostDime's Content Strategist.