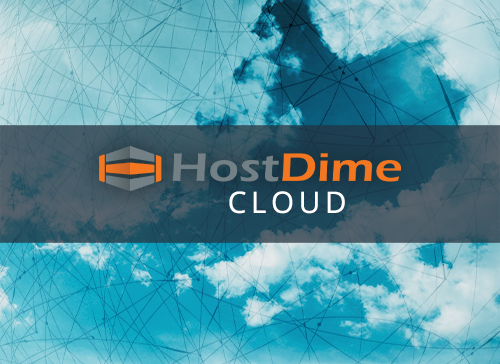 A virtual private network (VPN) is a private network that lets you connect to the web and keeps your network traffic secure. When combined with HTTPS connections, this configuration allows for shielded wireless logins and transactions. VPNs also hide your location, helping circumvent geographical restrictions and censorship. Think of a VPN as unlocking your Internet freedom.
If that appeals to you, adding a VPN to your server is a no-brainer. However, setting up and configuring a VPN can be time consuming and complicated.
Luckily for us all, the HostDime Cloud simplifies the process of deploying a VPN. In the following tutorial, we'll show you how to get OpenVPN up and running on our Cloud. OpenVPN is an open sourced, fully featured VPN solution that accommodates many configurations.
Once you have OpenVPN installed, you can then add your favorite VPN client. Some popular ones include ExpressVPN, NordVPN, PrivateVPN, IPVanish, and VPNArea.
How to Set Up Your Own VPN on a HostDime Cloud Server
Log into our Cloud platform from your HostDime CORE account.

Create a new Cloud virtual machine and when asked to select a template, choose CentOS from the options on the left and then select Centos 8 w/ OpenVPN as the template and continue setting up the virtual machine as normal.

Once your new Cloud virtual machine is running, log in via SSH as the root user and run. the following command to finish setting up your new VPN:

vpn

You will be asked a few questions in order to finish the VPN setup process. When in doubt of what to chose, you can accept the defaults that appear in square brackets:

Once the VPN is running, you need to connect to it to make certain it is working properly. Connect to the VPN with the .ovpn file provided using the main IP address (if none was specified it use the main IP of the virtual machine on which it is running). Use a VPN client that supports OpenVPN. We listed some of our favorites above.


On Windows you can download the latest official OpenVPN client software here: https://openvpn.net/client-connect-vpn-for-windows/ You would place the file in C:\Users\$USER\OpenVPN\config and right click the application and click connect. It will read from your ovpn file and connect automatically.
If you use macOS, you can download the latest official OpenVPN client software here: https://openvpn.net/client-connect-vpn-for-mac-os/ or you can use the free Tunnelblick application: https://www.tunnelblick.net

There are OpenVPN compatible mobile VPN applications available for iOS and Android.
Enjoy your new VPN hosted on HostDime's Cloud!
Don't yet have a HostDime cloud server? Now's the perfect time to take advantage of our limited time offer.
HostDime will match your initial credit deposit! For example, if you put in $1,000, you will receive $2,000 total! There is no maximum to the amount we'll match!

Cloud servers start at just $34 a month! To take advantage of the deposit match, please open a ticket in CORE and we will add your funds; you have 30 days from purchase date to request a credit match from our sales team.
This article was written by Jared S. and Aric P.