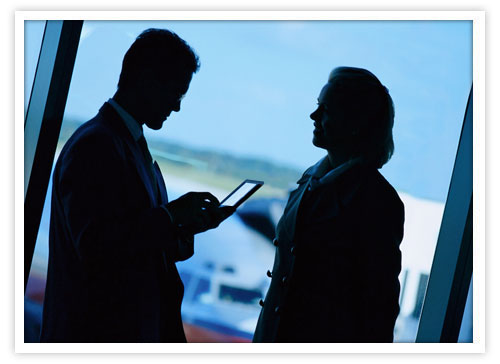 Android users have literally hundreds of thousands of apps to choose from, with countless programs added everyday. HostDime searched the Android market high and low to find the best and most useful smartphone applications for web hosting geeks, web designers, developers, programmers, and engineers. This is a two part report examining the best web hosting applications. Be sure to also take a look at The 20 Best iPhone Web Hosting Apps. Tell us about your experience with these and other helpful apps in the comment section.
BEST FREE ANDROID APPS:
kWS
is a super fast web server designed to host websites and serve files over HTTP. You can turn on the private hotspot mode to turn your Android into an ad hoc wireless web or file server. Transfer large files even without your cable around. An improvement worth paying for would be if the client could upload files to the phone as well.
Connectbot is a powerful open-source Secure Shell (SSH) client that manages dual SSH sessions, creates secure tunnels, and can copy and paste between applications. One slight problem is the app doesn't support keyboard dock so you're out of luck if you want to use Control, Alt, Esc, and so on.
Overlook Whiz keeps a watchful eye on your webservers from your Android's home screen. Track real-time state of your servers and get instant notifications when outages and downtime occur. This is just a widget, customization is limited if nonexistant.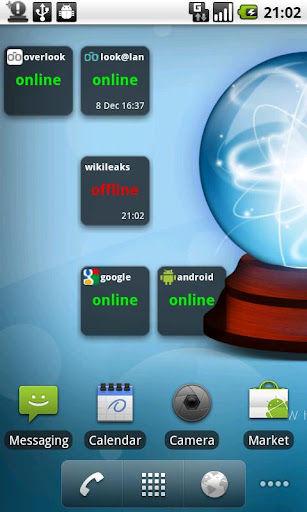 Server Density helps web host providers keep track of their server load average. For HostDime, this would include memory usages and running processes of servers in our datacenter. View real time stats and get push notifications on any alert you desire. This app will be top-notch once some graphs are added to visualize the data. The program is free but does require a paid or trial account at Server Density
aWHMCS, the billing solution you love is now completely functional for the Android. This app is free with a paid WHMCS license. Use this program to respond to tickets, make invoice changes, and bill clients all on the road.
aSolusVM gives you the power to manage your Virtual Private Servers that are hosted with any provider that uses SolusVM. You can add multiple VPS into aSolusVM to manage, boot, reboot, shutdown and see the current live status of your virtual server. A few more features added would make this app ideal, like server uptime status, memory usage, and other logs and statistics.
Magic Color Picker is essentially for any web designer, developer, or programmer. It uses both palette and slider selection and supports RGB, HSV, HSL, and YUV color models. This app needs to include in its next update: a magnifying glass, selected side by side color comparison, and the ability to manually enter values for colors.
View Web Source lets you do exactly what it promises: view the source of any website right from your mobile device. Search for text as well as copy and paste HTML. The only problem is it's a little hard to scroll as it doesn't scale to the screen well.
Ping & DNS is a DNS and WHOIS lookup tool that displays network diagnostics, pings servers, DNS lookup and reverse lookup, WHOIS queries, inspects HTTP response headers, traces routes, and checks whether a port is open. All of this is provided with no advertisements in sight!
Skyvi helps you with your "Siri" jealousy. Skyvi is the number one voice app on Android. She can text/call friends and find places so you can keep your eyes on the road while driving. Skyvi suggests movie recommendations, makes witty remarks and even tells jokes.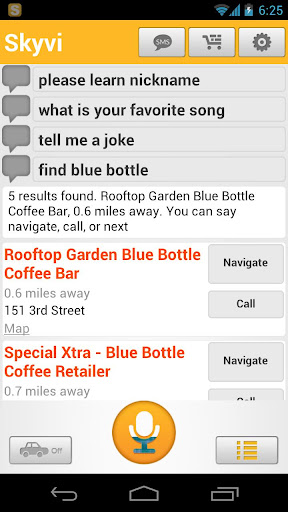 SpeedTest.net acquires accurate internet speed anywhere in the world in under thirty seconds. Discover your download, upload, and ping speed with real-time graphs visualizing connection consistency. Verify the speeds you are paying for to make sure you get what was promised.
Passdroid is a password manager that amazingly does not require internet access. The app guards your passwords by a master password and strong cryptographic algorithms. It also includes a highly customizable password generator for yourself and clients.
BEST PAID ANDROID APPS:
AndFTP
is a mobile FTP, FTPS, SCP, and SFTP client. It provides both device and FTP file browser with download, upload, sync, and share features. Permissions can be opened, renamed, deleted, and updated. There's no reason not to be able to connect to your host servers with ease. This is perfect for editing FTP files on the road away from your personal computer. AndFTP is a free service, but the $5 pro version will allow SCP and folder sync.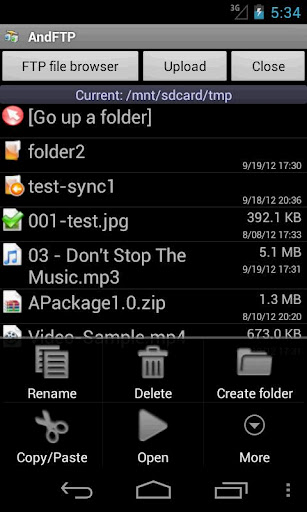 Live Help allows you to chat with and monitor your browsing web site visitors. Check who's currently browsing your web site, accept chat requests, view chat history, and manage operator accounts. The program takes up a lot of space, as it could cut down your battery to only a few hours. The app is $20, but only works with the Live Help Server Software, which starts at $160.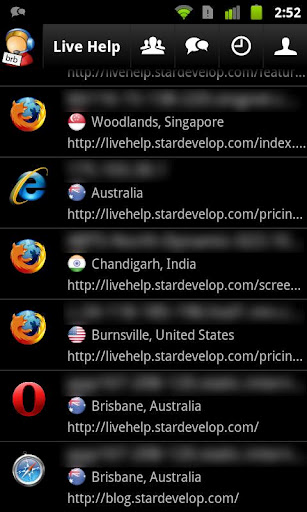 Webmaster's HTML Editor is a fast and responsive app provides a handy source code HTML, PHP, JS, and CSS editor for web developers and programmers. There's a built in preview feature for editing CSS stylesheets and Javascript files. This editor can be paired with the AndFTP client to quickly create sites on the fly. The lite version is free, while the pro will cost you $5.
Titanium Backup is a helpful application backs up your entire Android each night provided WiFi is within reach for the dropbox account. Backup, restore, or freeze all your apps, market links, and data. 0 click batch and scheduled backups easily accessible. Move any app wireless or to a SD card. With Pro, back up any apps without closing them. The lite version is free, while the pro retails at $6.58.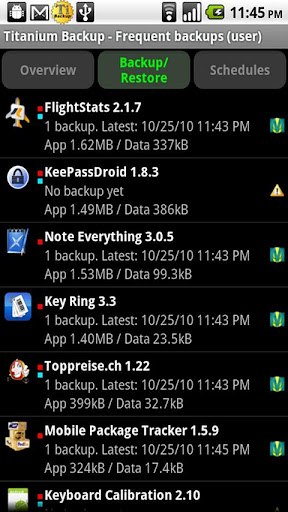 HostEye is a must have for all service administrators. This app keeps an eye on your hosts. Check the status of your server, monitor critical hosts, and know when a server is down with email alerts. Respond to outages in real time. Hopefully Ping command will be added on a future update. The lite version is free, pro will cost $3.
Network Swiss Army Knife is an all-in-one network toolkit that features MAC,Domain,Port,TLD,Device IP Lookup, Subnetting, Whois, TCP/IP, CIDR, IANA, and Cisco. This is a very useful app for network students, administrators, and engineers. $3
SEO SERP App monitors the postion of your website in Google's search results page. Track multiple websites and up to three keywords at one time. The pro version, which requires a payment of $2 every 90 days, can get annoying, but you will receive an unlimited number of keywords and full position history for each keyword.
Analytix is an Google Analytics app that visualizes your website statistics hourly. Compare today's information with results from yesterday, last week, last month, or last year. Quick response and support as bugs are fixed almost daily. $2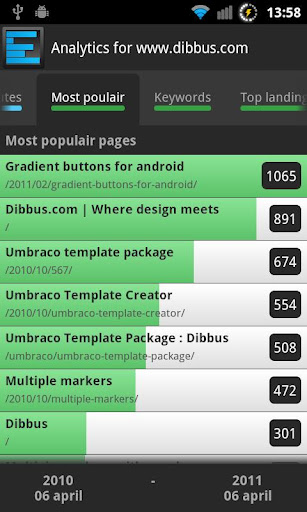 HostDime is everywhere! Follow us on Facebook, Twitter, Google+, Pintrest, and Flickr.