Rejoice, web hosting geeks with iPhones! HostDime has compiled a list of the 20 best iPhone web hosting apps to simplify the life of you and your clients. This is the second of a two part report examining the best web hosting applications for smartphones. Be sure to check out the 20 best Android web hosting apps as well. Tell us about your experience with these and other helpful apps in the comment section or at our Facebook.
BEST FREE IPHONE APPS:
FTP on the Go helps you out when you are away from your desk and your website is broken. This used to be a disaster, but not anymore with this handy app. Log in securely into your server from anywhere. Download the editor to fix text, replace features, and change file permissions. View, store, and upload images and files seamlessly. Lite – free, pro – $10.
Log Me In lets you remotely control your MAC or PC over Wifi/3G with their app on your iPhone and iPad. Get to your computer files wirelessly and edit them on your smartphone. Fix personal or business IT problems remotely. LogMeIn does a great job covering for you at work if you forgot those documents on your home computer. Lite – free, Pro – $30.
CardMunch quickly turns your business cards into contacts by taking a picture of the business card. Add these connections easy on LinkedIn thanks to the social network integration. View LinkedIn profile info, connections in common, work history, and more just by scanning the card. The new update allows card capture even in low-light situations.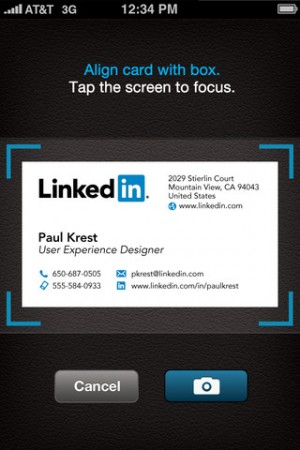 Dropbox is an amazing free service that lets you bring your photos, documents, music, and videos everywhere with you. Share a link to any of your files without an attachment. Add your files to "favorites" for fast, offline viewing. If you ever lose your iPhone, your files will not be lost as they will remain safe on Dropbox.
inetUtil is a useful app for webmasters and network adminstrators that checks your website status from anywhere. Get IP Address information, Whois Queries, and check the server software.
Subnetting is a free calculator tool designed to help network engineers or administrators who need to calculate various subnets, VLSM, or diagnose your current network problem. Subnetting is also a free, easy-to-use tutor to help prepare for your CCNA subnetting exam, so students should be all over this.
Active Directory Assist provides a secure and encrypted access to your Active Directory over Wifi or Cellular networks, using direct connection or via VPN. Manage your co-workers or clients and attend to help desk requests while away from the office. Search for users, groups, add users to groups, and change passwords easy thanks to the simple to use, clean interface.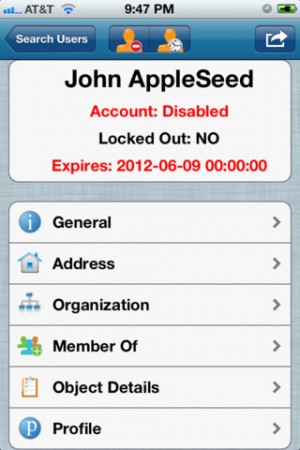 Network Ping Lite is a software tool for maintaining and debugging network problems on a local area network. A Telnet console application is included. The one downside is that you are unable to ping by hostname with DNS servers, which could be fixed soon. Lite – free, Pro $4.
HTML Viewer can be opened directly or launched from a Safari bookmark to view the source of a web page. This app is a highly recommended source code viewer that has a built-in browser, search, bookmarks, landscape view, line wrap, and e-mail code.
WordPress is the only iPhone app that allows you to write posts, upload photos, edit pages, and manage comments on your website. Users of both WordPress.com and self-hosted WordPress.org can get going in seconds. For added efficiency and upload quickness, buy Express for WordPress ($5) for a beautiful, simplistic interface.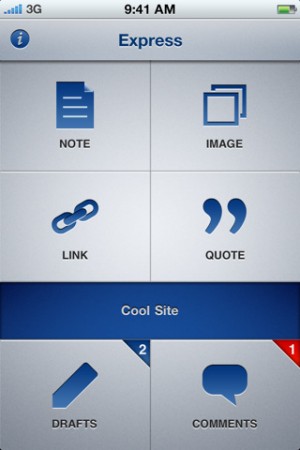 Free WiFi Finder is perfect for those unfortunate times when your hotel lacks WiFi. This app will use your location to find WiFi around you. Filter by libraries, cafes, airports, and even hotels, so you'll never have to stay WiFi-less on the road ever again.
BEST PAID IPHONE APPS:
Loupe is an essential tool for web designers, graphic artists, and anyone who loves color. This inventive app goes beyond your basic color picker by letting you create color swatches from your photo library or use the camera to save colors as you find them naturally. $1.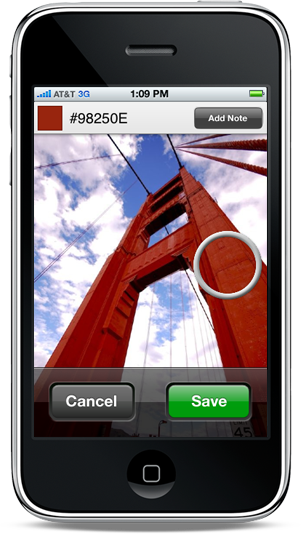 iCacti helps you monitor your Linux, Windows, or Mac server and your network device's activity, status, uptime, and availability. This is displayed graphically with zoom gestures and display thumbnails. You just need to buy it once for use on iPhone, iPod Touch, and your iPad. $4.
TouchTerm Pro might even have more features than your desktop SSH client. Finally we have a device that's great for typing commands at a shell prompt. The interface is highly configurable down to the settings for each server. Connect to SSH and telnet, store saved connections, and use built-in gestures for commands. Be sure to tour the software first as it's very complicated to initially learn the app. $9.
iSSH provides a quick and easy way to start an SSH connection to a remote computer. This app is the only SSH client in the App Store that supports tunneled VNC, RDP and X client connections along with arbitrary port tunneling for other iOS apps. Multitask and hold open connections for 10 minutes at a time. $10.
AdAlert is a hands-free way of checking your Google Adsense. Instead of constantly checking up on your account countless times daily, have a cash register cha-ching sound ring out every time you make some money. $3.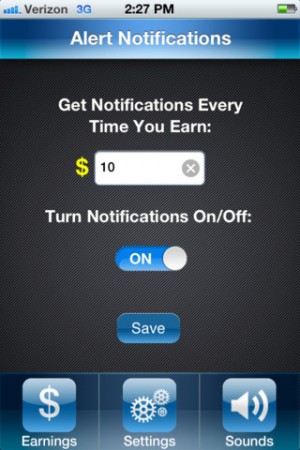 MySQL Mobile Database Client allows you to browse, search, and update all your MySQL databases on the go. This app is for IT professionals that need to run ad-hoc queries, executives who need immediate access to the raw data, and analysts who need to build and execute sophisticated reports. Access servers from your local network or remotely through your organization's secure VPN. $10.
Ego helps you check out your site's up-to-the-hour stats for your viewing or to satisfy a customer. The app grabs data from Google Analytics, Mint, Twitter, and Vimeo. Quickly check the number of visits to your site in hours, days, and months, as well as analytics on social networking sites. $1.
ServerMonitor uses SSH protocol to connect to remote machines to aid with your server and workstation monitoring needs. Multi-protocol support includes ping, HTTP, HTTPS, FTP, SSH, SMTP, DNS, POP3, IMAP, and MySQL. Hopefully a list of running processes and memory usage will be added in the next update. $1
Masterkey provides yourself and clients with secure, infinitely customizable passwords. You can have them be pronounceable (which as we've discussed, you shouldn't do), adjust the length, capitalization options, digits, symbols, no repeats, and other ways to create password protection. $2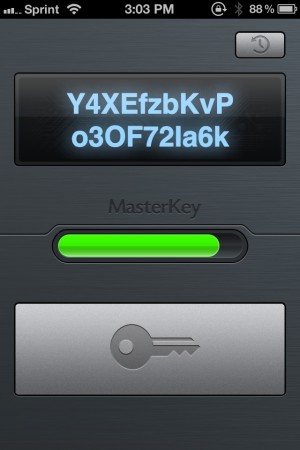 HostDime is everywhere! Follow us on Facebook, Twitter, Google+, Pintrest, and Flickr.