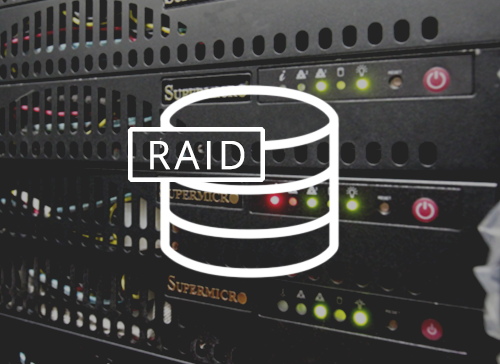 RAID (Redundant Array of Inexpensive Disks) is a data storage virtualization technology that combines multiple disk drives into a single logical unit for faster performance, better hardware failover, and improved disk Input/Output reliability. Let's go over some common questions regarding RAID and see what the best RAID configuration is for your server.
Does My Server Need RAID?
First of all, ask yourself if your server needs a RAID set-up. Whether to deploy RAID depends mostly on how important uptime is to your operations. If staying online is essential, RAID is your failover insurance.
Here's the nightmare scenario: Your hard drive fails (hard drives always fail, just a matter of when, let's just hope it's not Cyber Monday).
Without RAID installed, your server and business will suffer downtime while the drive is being reconfigured and replaced. Then backups need to be restored; all this could take 5 or more hours easy.
With RAID installed, the drive would be replaced, and you could rebuild and sync the RAID from the old drive to the new drive, and there would also be no backup restoration required.
Hardware vs Software RAID
There are two types of RAID, each with their advantages and disadvantages.

Hardware RAID: With a hardware RAID setup, the drives connect to a RAID controller card inserted in the server's motherboard. This provides optimal performance, as the processing is handled by the RAID card rather than the server, providing less strain when writing backups and restoring data.
Software RAID: When drives are connected to the server motherboard without a RAID controller, the configuration is managed by the Operating System's software. This is the cheaper option; all you need to do is connect the drives and configure the OS. However, you are restricted to the RAID levels your OS can support.

For those that don't mind the initial set-up cost, hardware RAID is superior; it provides more flexibility via more configuration options and frees you from the limitations of a software RAID. Depending on the complexity of your RAID configuration, performance could be an issue if you are using software RAID.
What RAID Configuration is Best?
Not all RAID configurations are created equal in terms of redundancy, speed, or disk size.
The most common RAID levels are RAID 0, RAID 1, RAID 5, RAID 10. Let's quickly go over the pros and cons of each.

RAID 0: This level requires a minimum of 2 disks and uses striping to spread your data blocks across the drives in the RAID array. Striping is the method of combining several disk drives into a single volume. This greatly increases Input/Output performance. Unfortunately, while the performance is exceptional, there is no redundancy, mirror, or parity, so it is not recommended for use on critical systems.
RAID 1: This level also requires a minimum of 2 disks but instead uses mirroring to store your data on the separate drives. While this configuration offers redundancy and can stay online if an array uses a drive, it does not have great Input/Output performance because it lacks striping and parity.
RAID 5: The difference between RAID 1 and RAID 5 is RAID 5 offers an improvement in Input/Output performance because the blocks are striped. This level requires a minimum of 3 disks and offers fault tolerance with parity that allows for data rebuild in the event of a drive failure.
RAID 10: This configuration is the best option for any type of critical application, especially databases. This level requires a minimum of 4 disks and the blocks are mirrors and striped. This is also referred to as RAID 1+0 because it combines the I/O benefits of a RAID 0 with the hardware failure protection of RAID 1.

Does My RAID Need a BBU?
A BBU (battery backup unit) is a physical lithium ion battery that you connect to the RAID controller. This device that protects and maintains cached data that is on your server's raid card.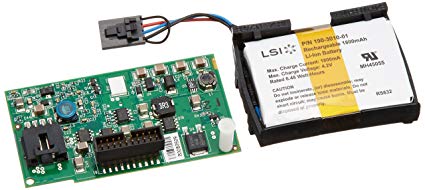 Your dedicated server loses power before changes have left the cache and committed to disk, resulting in corrupted data. The contents on the RAID card become unrecoverable and you may not know what files are damaged. Essentially, a BBU is a data fail safe.
HostDime is one of the few data center providers in the world that not only offers BBU for RAID controllers, but has technicians checking the battery constantly. HostDime uses MegaRAID's intelligent battery backup unit that preserves data integrity for 72 hours. If you are a current client and have RAID, contact us to add a MegaRAID BBU for $20 a month.
HostDime's RAID Configurations
RAID options are available with the purchase of any bare metal server.
HostDime techs created a RAID calculator that compares and configures RAID options and drive sizes to expand on your server's performance. Simply drag and drop the drives into the slots to see each RAID's description, disk capacity, disk input/output performance, minimum number of disks, fault tolerance, and more.

RAID Configurations Prices:
Add Software RAID 0, 1, 10: $0/Month with $150 One Time Setup Fee
Add Hardware RAID 0, 1, 10: $25/Month with $150 One Time Setup Fee
Add Hardware RAID 0, 1, 10 with BBU: $45/Month with $150 One Time Setup Fee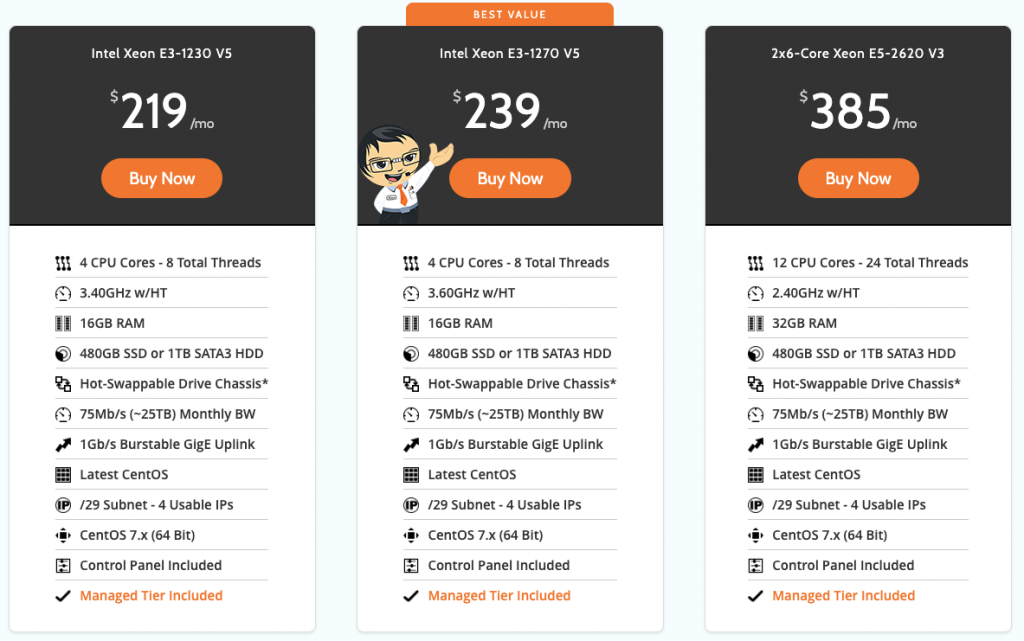 For custom configurations and any more questions you may have, feel free to contact us directly.
Jared Smith is HostDime's SEO & Content Strategist.