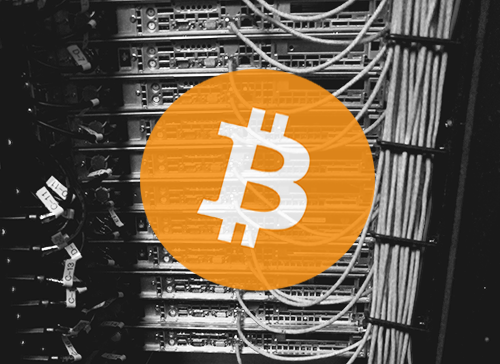 When last we discussed Bitcoin in January, we pointed out that the cryptocurrency outperformed all other currencies in 2016. At the time, the price hovered a bit below $1000. Since then, Bitcoin has exceeded all expectations. As of today, October 10th, one Bitcoin is worth over $4800 (!!!). That's over $150 higher than yesterday! Even crazier, there's evidence to suggest Bitcoin will continue to climb higher, much higher.
The Bitcoin Prediction Model
The paper "Modeling the price of Bitcoin with geometric fractional Brownian motion" by Mariusz Tarnopolski in August 2017 combines economics with physics.
The concept of a fractal Brownian motion is used to predict the price of one Bitcoin in the near future. 10,000 geometric fractal Brownian motions were simulated to estimate a future price point. The author decided to do a price prediction after the model, which grabbed data from 2011 to June 2017, was close to the actual price at the time, only underestimating by 10%.
What the prediction shows is bullish. The results show that the most probable Bitcoin price at the beginning of 2018 is $6,358 USD, with a 35.5% chance of reaching $8,410.34, and even more astoundingly, a 27.5% chance of climbing above $10,000. The chance of falling below the current price in August of $2575.9 USD is 11.4%. That certainly seems unlikely now as we have hit the aforementioned price of $4800, rising 75% in the third quarter.
It's not too late if you don't have any Bitcoin yet. Find a Bitcoin exchange like Coinbase and trade in your local currency. Take the BTC and transfer to your wallet and that's really all there is to it.
I recommend buying Bitcoin to buy products because of it's privacy, security, and lack of fees and chargebacks; holding the currency and expecting it to rise in price is anything but a sure thing. You assume full risk and responsibility of buying, holding, and selling Bitcoin.
When you are ready to make a purchase, simply add the items to your cart and choose Bitcoin as the payment method.
HostDime is partnered with BitPay to use their platform for our Bitcoin transactions. Bitpay, founded here in Orlando, is perfectly integrated within our client CORE panel to make it seamless for clients.
If you are a reseller thinking about accepting Bitcoin but are concerned about volatility and perceived risk, check out my more extensive thoughts over at the Web Host Industry Review.
As always, HostDime continues to accept Visa, MasterCard, American Express, PayPal, Western Union, and wire transfers as payment. If you have any questions, contact our sales and support teams.
Jared Smith is HostDime's Content & SEO Strategist.