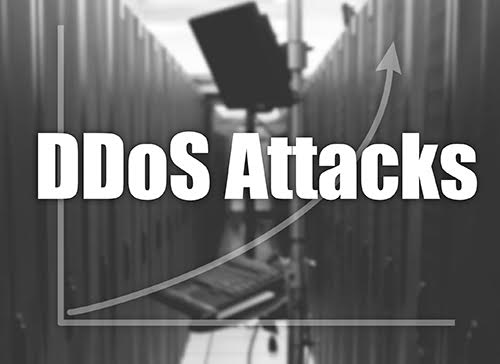 Last year, a new DDoS attack was launched every 6.3 seconds. That's over 30 new attacks by the time you finish this article. These attacks are just a fact of life now for enterprises, and we must be prepared to prevent and mitigate these attacks. Here's just a few easy tips you can implement to lower your risk of a DDoS attack.
6 Server Tips that Lower Your Risk of a DDoS Attack
Server Hardening: When setting up your VPS or dedicated server, create certain parameters so that no one can get into your server easily. For a more in-depth look at common server hardening tips, take a look at HostDime's 10 point security audit.
Change SSH Port: Change the SSH (Secure Shell) Listen Port on the server to a port different than 22. This prevents automated brute-force attacks from even beginning to guess usernames and passwords on the server. Google provides a quick step-by-step guide to accomplish this.
Traffic Monitoring: Make sure you keep track of how much traffic you receive so when you see abnormally high traffic, you can jump into action. Also remember to periodically check your bandwidth, as a large spike in usage may mean a DDoS attack.
Check Suspicious IP Traffic: Once you notice high traffic from certain IP addresses, check the locations of these addresses, and if they are abnormal or originating from countries known for hacking, block their IPs.
Watch Connected Devices: We live in the Internet of Things era, and it's not unusual to have multiple devices connected to your VPS. However, this is a common way for hackers to infiltrate your server. Make sure your passwords of these devices are changed regularly and verify every device before connecting it.
Update Applications: Always keep an eye out for the latest fixes and releases for all active applications. Monitor the developers whose scripts you are running to quickly get bug fix patch releases.
HostDime offers two types of DDoS protection: Arbor Network's local inline mitigation and cloud-based traffic scrubbing.
With Arbor, their appliance sits within our facility for hardware-based DDoS protection. When the Arbor appliance detects irregular traffic, our team moves the affected subnet and begins filtering.
With the cloud scrubbing service, ALL traffic gets filtered through one of our various GRE tunnels.
Here's the differences between the two services: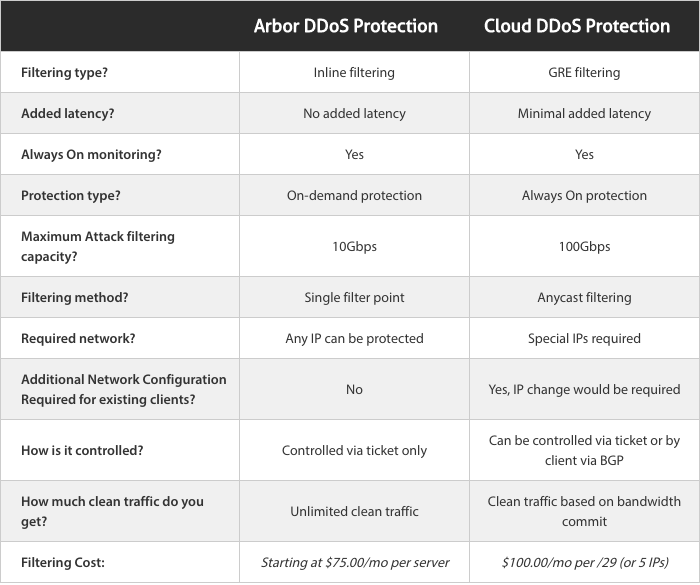 Whichever you choose, enjoy peace of mind knowing your business will have superior uptime, uninterrupted data center access, and relief from network security threats.
Contact us now to get started!
Jared Smith is HostDime's Content Strategist.