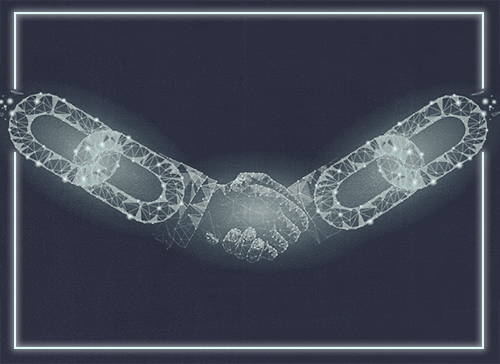 Let's take a moment and thank Satoshi Nakamoto, the anonymous person or group of people who invented blockchain to serve as the public transaction ledger for Bitcoin. In just one decade, blockchain has evolved rapidly, and has already proven to be a disruptive game changer.
The blockchain records transactions between two parties quickly in a permanent, verifiable, and non-modified way. The ledger is made up of these transactions, aka blocks, and once a block is verified, it is forever a part of the chain and can not be edited or removed. Because of this secure record-keeping, businesses have begun to see the value in blockchain for their own operations.
Estimates vary on the expected adoption rate and compound annual growth for blockchain technology. According to a report by Wintergreen Research, the blockchain market will grow to over $60 billion by 2024!
With numbers like that, blockchain has the potential to also change the global data center industry. But how? Here's some best guesses.
How Blockchain will Affect the Data Center
To understand blockchain beyond cryptocurrency in simple terms, read entrepreneur Naval's 36 tweet thread on blockchains replacing networks with markets. Here's the section relevant to our discussion: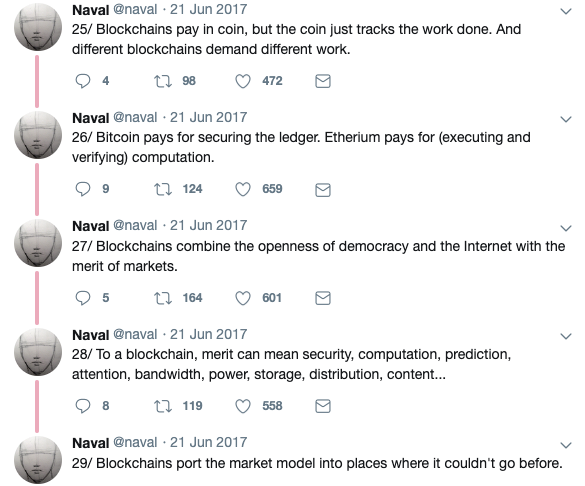 Obviously blockchain is no longer limited to the financial sector. We can take the benefits of its cryptographic method and apply and/or replace it with existing networks, including the data center architecture of the near future. Here's some potential advantages:

Complete Transparency: Just as a business would use blockchain to track their supply chain like inventory and authenticity of goods, a data center provider can track and store information of the health of their networks and servers. They can choose to make this public to clients as well for increased transparency.
New Level of Security: Blockchains distribute data across multiple computers around the world. This shared chain makes it more difficult to hack than the current centralized data configuration. Data centers utilizing blockchain can provide clients with an even more secure storage method for private information. This was originally designed for financial reasons, but you can understand how it benefits sensitive data as well.
Automated Network Management: Smart contracts are scripts on the blockchain that can be configured to create an action when certain parameters are met. So for data centers, you can automate all sorts of things. For example, you can enable your failover procedure automatically in the event of a power outage or packet loss.
Better Capacity Planning: Capacity planning requires data centers to be ready for spikes in user demand. Data centers have a finite amount of footprint, power consumption, and cooling. Smart contracts can help here too, via its rules based management system to forecast demand and manage workloads. We're entering an IoT era with millions of connected devices on a 5G network; capacity planning will need to progress along with the increased connectivity.

Full enterprise blockchain adoption is still years away. A recent survey by Gartner showed that only 1% of CIOs indicated any kind of blockchain adoption within their organizations, and only 8% of CIOs were in the short-term planning or looking at active experimentation with blockchain. The uses and benefits are there for the taking, but for now, the complexity in implementation and overall lack of knowledge regarding this tech is just too high for most. However, adoption may not be a question of if, but when. Data architects who act now should have a leg up on the competition.
Pay for Servers with Bitcoin
Seven years ago, HostDime integrated Bitcoin into our CORE portal and allowed clients to purchase servers with BTC, back when 1 coin was just $200.
If you don't have any Bitcoin yet, find an exchange like Coinbase and buy Bitcoins by trading in your local currency. Take them and transfer to your wallet and that's really all there is to it.
When you are ready to make a purchase, simply add the items to your cart and choose Bitcoin as the payment method.
Jared Smith is HostDime's Director of Marketing.