Say Hello to Spot, the Boston Dynamics robot dog and HostDime's newest four legged team member! The autonomous and agile all-terrain robot is currently in use at the HostDime data center construction site in Eatonville, Central Florida. See Spot go beyond the red tape and tackle all obstacles to help get this facility completed safely and on time!

The mobile pup helps HostDime's construction manager Robins & Morton do a multitude of tasks, including:
streamlining visual data collection by capturing 360 degree images of job site.
conducting 3D laser scanning to document conditions behind walls, under floors, and above ceilings.
improving worksite safety by accessing spaces that are dangerous to reach, like crawlspaces and rooftops without barriers.
enhancing employee productivity in documenting and managing site progress.
HostDime's Tier IV Data Center in Orlando
HostDime and Robins & Morton are a perfect match to construct only the sixth Tier IV data center in the United States. HostDime is building the next-generation of purpose-built global data centers, and Robins & Morton is bringing that reality to life with their innovative use of technology in construction like deploying the Boston Dynamics robot dog. Their extensive experience in building mission critical facilities and their specialized team effort approach made them the best fit to build our Orlando headquarters.
HostDime's current flagship data center, also located in Orlando, Florida, is nearing capacity. Having outgrown the current data center, this new facility will combine the current data center with our corporate headquarters. The vision with this new facility is to be the first purpose-built data center in Central Florida, to meet the local demand of large colocation, to serve as Orlando's primary interconnection and edge facility, and to become the flagship USA facility for our global client base.
This 95,000 square-foot data center structure will be fully owned, operated, and developed by HostDime, and will be completed in Q4 2022. Follow along at our YouTube page to see weekly construction videos of the iconic structure steady rising above I-4.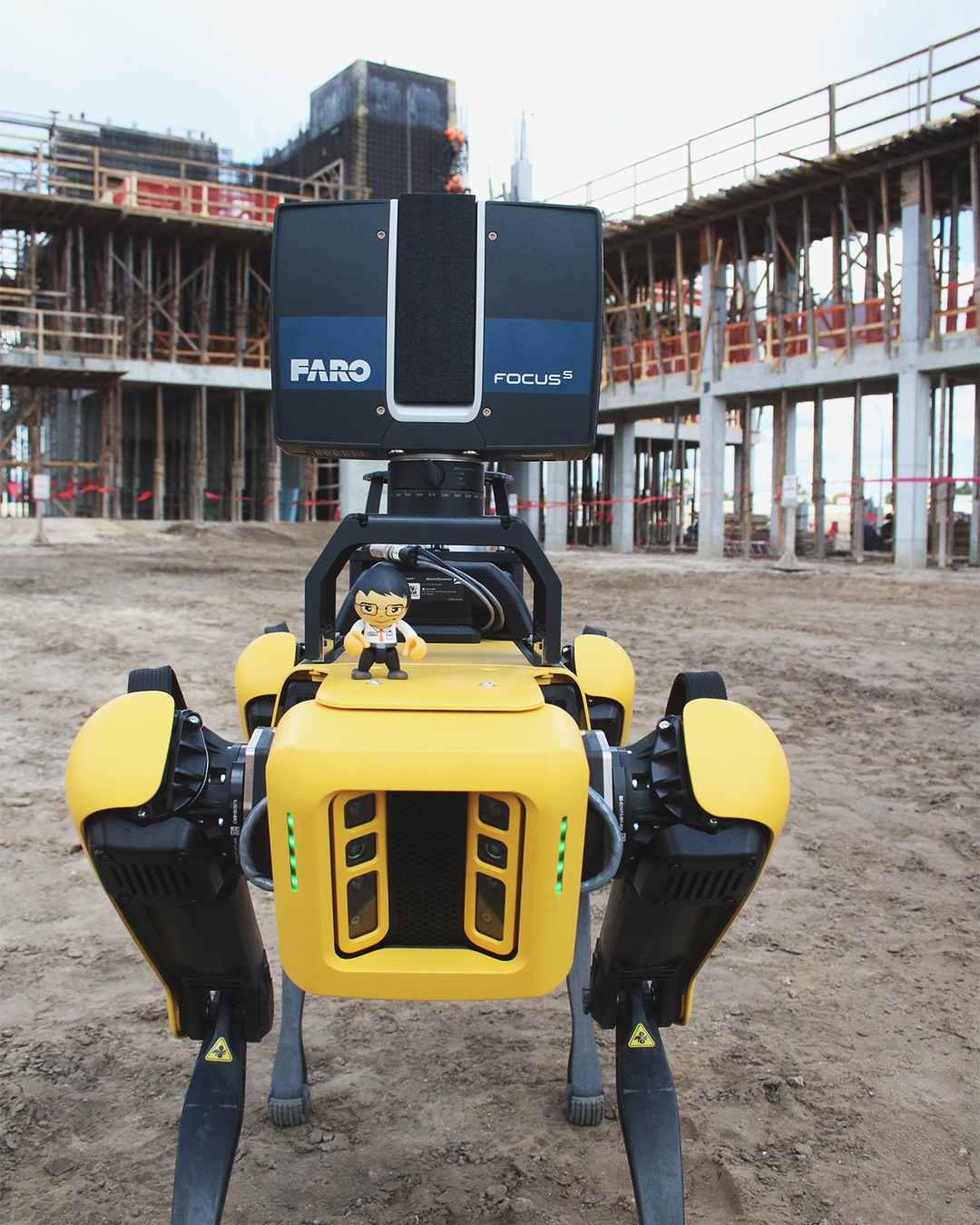 HostDime is a global data center infrastructure company operating our owned purpose-built data center facilities in Mexico, Brazil, Colombia and our flagship facility in Florida, USA, and with owned networks in UK, India, and Hong Kong.
Our mission is to design, build, and operate purpose-built next-gen data center facilities in emerging markets around the globe. We offer an array of cloud-native infrastructure products and services including physical bare-metal servers, cloud servers (both private and public), colocation and Hardware-as-a-Service in all our unique global edge data center locations. We also provide professional managed services on all core products globally.