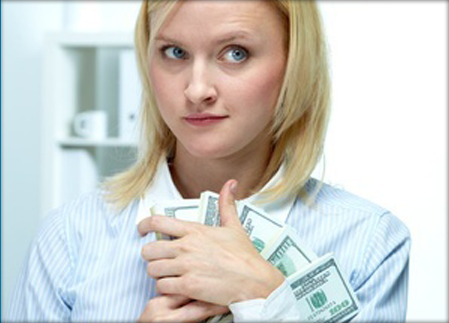 Free or cheap web hosting is alluring, especially for your first web site. But in saving a few bills a month, you could be sacrificing web traffic. Remember that price is just another factor to consider when choosing your host, along with customizable plans, tech specs, customer support, features, hardware, reviews, control panel, and location. Here's how the wrong web host can disrupt your SEO plans.
Page Speed
According to new study "State of the Union: E-commerce Page Speed & Web Performance Summer 2015," Radware looked at the top 100 e-commerce sites and saw that 57% of visitors leave a web page if it takes more than 3 seconds to load. Soon we will leave websites that load in under a second. Page load time has been in Google's search algorithms for the past three years. Slow pages negatively affect their SEO because of high bounce rates, resulting in fewer conversions.
If you have a website, go to Google Developers' Pagespeed Insights to see how fast your website loads. If your site is on a cheap shared server, you may receive the following "high alert" warning:
Improve Server Response Time: Long web server response times delay page loading. Reduce your response times to make your page load faster.
If some parts of your site take upwards of two seconds to load, that needs to be fixed. Cheap hosts offering high or unlimited bandwidth will not inform you of how slow your site will be. More powerful servers generate pages and process the databases faster than cheap, crowded servers.
Your HTML page should be generated in under a second. If it's any higher than that, this could be a server-side performance problem due to a bottleneck or a slow server. The more sites on a server means more resources those sites use up, which equals a slower page load for your website. If you are sure that your code is optimized and everything is good on your end, your best bet may be to upgrade your server for top loading speeds.
Server Downtime
According to former Google Search Quality Pro Matt Cutts, if your website is down a day due to your host or web server transfer, your site will not be penalized. But if the downtime is a few days, the crawling robots will notice your site down more than once in a short period of time, which will negatively affect your search ranking. Google doesn't want to send a user to a site that's constantly down.
Server Location
Location, location, location is also something to consider for speed. The closer the user is to the server, the faster the data will be sent. Make sure your visitors are receiving the fastest response times to your website possible by hosting it in the target location of your audience.
HostDime has data centers and servers all over the world as part of our effort to be the first truly global data center provider. If you aren't satisfied with where your server is, take our speed test.
To sum up, don't be surprised if downtime with cheap hosts affects your standing with Google and your ability to be seen by potential customers. Make sure your host has a money back guarantee on uptime. HostDime offers a 99.9% guaranteed monthly uptime or you receive credit back!
For any questions you may have, HostDime's local support team is available any time, any day.
HostDime.com, Inc is a global data center infrastructure provider offering an array of cloud products from managed hosting servers to colocation services that cater to a range of clients, from entry-level to enterprise-level operations. HostDime owns and operates infrastructure and networks in seven countries, with its flagship facility in Florida, USA. Currently with a client base of more than 50,000, HostDime is one of the most reputable data center companies in the world.
Jared Smith is HostDime's Content Strategist.