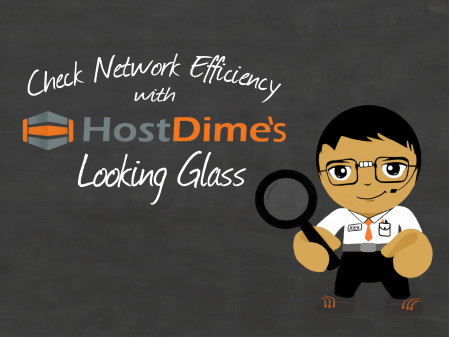 HostDime is committed to providing clients a wide selection of network tools to quickly and easily manage and test every aspect of their server and our data centers around the world. Here's four tools to take advantage of right now.
This looking glass tool allows viewing of backbone routing and network efficiency behavior as it originates from our remote networks. HostDime provides you with the same transparency that customers on our network directly receive.
To run a test, it's three quick steps. First, pick the source. HostDime has data centers in Orlando, Los Angeles, Joao Pessoa, Sao Paulo, New Delhi, London, Rotterdam, and Guadalajara. After that, select a test type between "host", "ping", "traceroute", or "mtr", which is the combination of traceroute and ping. Then simply enter your destination IP or paste your IP, and click "run test"
Want to see how fast our network is? Check out the free DimeNOC speed test to see how fast we are. Make sure your visitors are receiving the fastest response times to your website possible by hosting it in the target location of your audience. Select one of eight data center locations, choose a file size (128 MB, 512 MB, 1 GB, or 2 GB), and input a location IP to download a test file.
This DNS tool allows you to look up any and all DNS information about a particular domain. Previous lookups will stay in our cache so that you can see how they have changed over time.
The Internal Proxy is a service that allows you to view websites hosted in the DimeNOC network from an external source. To use this service, enter the address of the site you are trying to reach and connect to a specific IP address if needed to view the URL.
HostDime.com, Inc is a global data center infrastructure provider offering an array of cloud products from managed hosting servers to colocation services that cater to a range of clients, from entry-level to enterprise-level operations. HostDime owns and operates infrastructure and networks in seven countries, with its flagship facility in Florida, USA. Currently with a client base of more than 50,000, HostDime is one of the most reputable data center companies in the world.
Jared Smith is HostDime's Content Strategist.