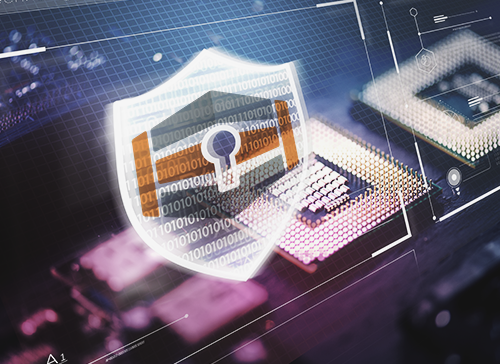 It's no secret that in our digital era, data is gold. But just how do you ensure that your "gold" is safely locked away and always available to access?
In today's world, where cyber threats loom larger and more menacing than ever, the idea of losing precious data is a nightmare no business wants to confront. Yet, daily, companies face data breaches, losses, and the ensuing chaos. Can you afford to be one of them?
Enter HostDime's Data Protection as a Service (DPaaS), powered by Veeam. This service is not just a want but a necessity for your business and it's survival.
HostDime's All-in-One DpaaS Solution
Interested in uninterrupted business continuity? HostDime's Data Protection as a Service guarantees that and more.

Effortless Data Protection: Say goodbye to the tediousness of manual backups. Automated processes have got your back.
Cloud-Driven Efficiency: The power of the cloud ensures scalable and cost-effective solutions tailored for your data protection needs.
Lightning-Fast Recovery: When things go south, fast recovery is the key. With HostDime's DPaaS, bounce back with ZERO downtime, ensuring your business stays on track.
Unparalleled Security: With Veeam's industry-leading protocols, rest assured your data is shielded from the ever-evolving threats of the digital world.

Businesses evolve, and so do their data needs. With HostDime's scalable solutions, adapt without missing a beat or compromising on performance.
For just $35 a month, whether it's for your Bare Metal or Cloud Server, you'll receive a data protection agent on your server, as well as a disaster recovery and backup agent for no extra cost.
Invest in the future security and prosperity of your business. The small cost pales in comparison to the potential losses from data disasters.
Sign up for HostDime's DPaaS today and harness the unmatched power of top-tier data security and recovery.