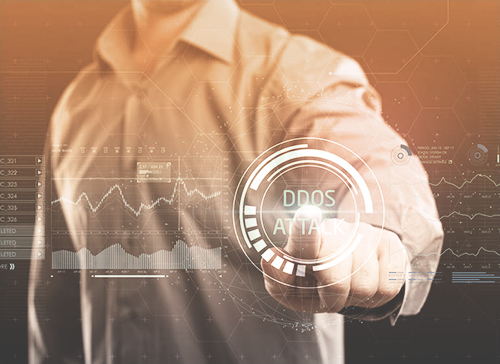 In January, we predicted 2019 would be the year of the DDoS Attack, and sadly that forecast seems accurate thus far. 2018 saw a historical record in the size of DDoS attacks, but luckily there was a decrease in the amount of attacks. That is no longer the case.
Kaspersky Lab released their Q1 2019 report that shows DDoS attacks increased by 84% this quarter compared to Q4 2018. Perhaps more notably, the average length of attacks grew by an astounding 487%, and the number of prolonged DDoS sessions lasting over an hour has doubled in quantity.
The highest rate of DDoS activity was observed in March, which hit a peak of 700 attacks on March 16. March 16 was a Saturday, which was the most dangerous day of the week in Q1, accounting for 16.65% of attacks.

More interesting findings from the extensive report:
China remains the leader by number of attacks, as its share rose from 50.4% to 67.8%. The US and Hong Kong came in 2nd and 3rd place respectively.
The geographical targets mirrored the attack leaders; the top 3 are again China (59.8%), the US (21.2%), and Hong Kong (4.2%).
Linux botnets vastly outweigh Windows, as Linux makes up 95.7% of total botnets.
Over 21% of attacks lasted more than 5 hours, way up from 16% in 2018.
The longest attack this quarter was 12 days (289 hours).
It is difficult to say if the number of attacks will continue to grow, but their complexity is showing no signs of slowing down. We recommend that organizations prepare themselves effectively, in order to withstand sophisticated DDoS attacks." – Kaspersky's Business Development Manager Alexey Kiselev
To protect your company will require finding solutions to mitigate these attacks.
Enterprise DDoS Protection from HostDime
HostDime's secure network is among the most DDoS protected in the infrastructure industry. We offer 3 types of DDoS protection: NETSCOUT's local inline mitigation, a cloud-based traffic scrubbing service, and a combination of the two with our hybrid protection.
The following chart spells out the differences between the three DDoS protection services. Whichever you choose, enjoy peace of mind knowing your business will have superior uptime, uninterrupted data center access, and relief from network security threats.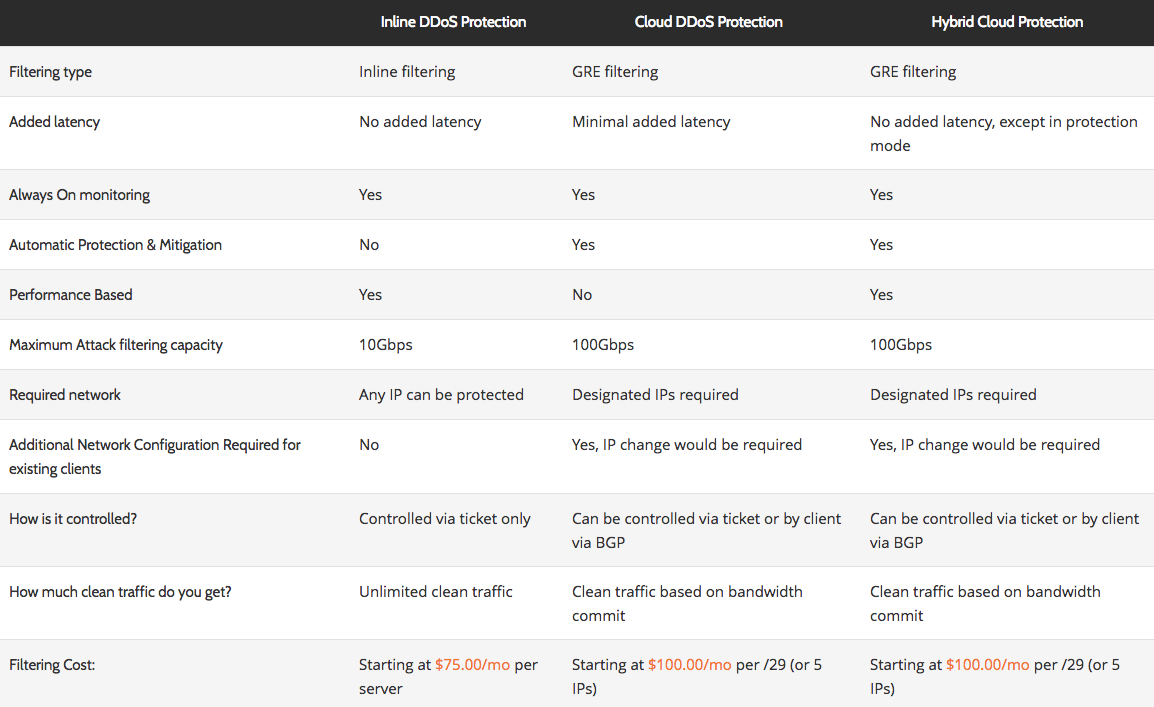 HostDime's inline DDoS service is included on our managed dedicated servers, but if you require additional protection, contact us now to figure out the right plan. We offer both monthly and on-demand packages, featuring over 5GBPS of attack protection if necessary. Currently, only dedicated server and colocation clients can take advantage of these additional DDoS protection services.
Stay safe out there!
Jared Smith is HostDime's Content & SEO Strategist.