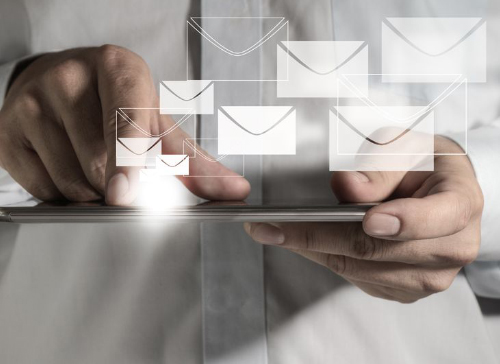 Sometimes lost in the web hosting world is the importance of email communication. Support teams receive as many if not more questions about email problems than website issues. The main annoyance stems from emails not being able to be sent or received, which is usually caused by an email blacklist.
An email blacklist is a database, updated in real time, that has a set criteria to diagnose whether an IP is sending email classified as spam.
HostDime succeeds in preventing IP blacklisting for our clients. Unlike many networks, our Abuse and Security technicians actively monitor spam reports from many leading organizations. We take these reports seriously and regularly check IP's so we can react fast.
Keeping a close eye on email activities will result in a clean IP network. Say a customer cancels their dedicated server service with us. Those IPs will need to be used again at some point. There's a chance that the IPs may be blacklisted by some network. We keep the chance of this happening very low because we alert our customers of any reports we receive regarding their server. Whether a client has issues with mailing list complaints or a script has unknowingly been exploited to send out mail by a third party, we stay on top of these issues.
How HostDime Battles Spam
Our Clean IP Protocol is structured around these three goals:
SpamCop is the premier service for reporting spam. SpamCop finds the origin of unwanted email and reports it to us. If there is a SpamCop report, all cases must be resolved within a few hours.
The Spamhaus Project tracks the Internet's spammers. If there is a SpamHaus addition, it must be resolved within a few hours.
If a phishing or bank scam case appears, it must be removed within a few hours. The method by which it was created must be documented and prevented for next time.
If you are interested in battling spam yourself, please check out our 5 tips on how SpamAssassin can help you.
HostDime.com, Inc is a global data center infrastructure provider offering an array of cloud products from managed hosting servers to colocation services that cater to a range of clients, from entry-level to enterprise-level operations. HostDime owns and operates infrastructure and networks in seven countries, with its flagship facility in Florida, USA. Currently with a client base of more than 50,000, HostDime is one of the most reputable data center companies in the world.
Jared Smith is HostDime's Content Strategist.