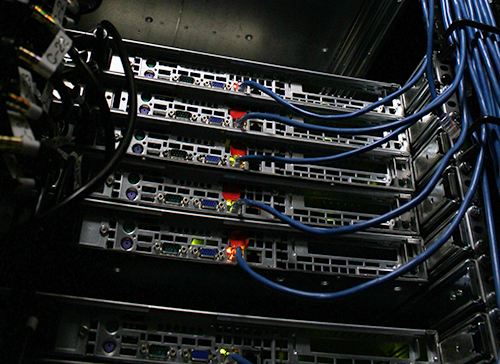 What's not to love about being a reseller? You get residual income, there's no equipment to buy, it doesn't require much technical knowledge, and you can work in your pajamas if that's how you roll.
Reselling is one of the biggest online businesses, because every website needs hosting. It's an inexpensive way for entrepreneurs to start a company or could be a nice add-on service if you have a web design or developer firm.
For those just starting out, reseller hosting on a shared server environment is ideal. Clients pay a lower cost per month and should expect some issues that arise with shared hosting. There's no need to upgrade in this current relationship. But once business picks up, you will require a move to a dedicated server.
It's fairly easy to know when to begin the upgrade process. The more clients you get, the quicker you go through your CPU and RAM resources allotted by your host, due to the large amount of web requests. This is the most common reason for an upgrade. A dedicated server provides an isolated environment for hosting accounts or other services, and gives you unparalleled configuration options not found within a shared server.
Once you have a dedicated server, you can charge a higher payment to customers and open up more revenue potential for your company. If your clients require a high level of email deliverability, site uptime, or service availability, the isolated environment of a dedicated server is what they will be looking for.
Be warned that a dedicated server can be confusing and hard to understand for some. You will need knowledge of features and occasional problems that come with running your own server. If you are not familiar with administering your site at this level, it may be hard to perform certain tasks on a dedicated server. If this applies to you and you still require a dedicated server, go with a company that offers fully managed help.
HostDime offers fully managed services on all our cPanel accounts. Our team will take care of the data migration process between the shared reseller server to the newly ordered dedicated server. Once migration is complete, update your DNS nameservers and you're all set. If your domain is registered with us, we'll take care of that part too.
HostDime Dedicated Server Features:
HostDime.com, Inc is a global data center infrastructure provider offering an array of cloud products from managed hosting servers to colocation services that cater to a range of clients, from entry-level to enterprise-level operations. HostDime owns and operates infrastructure and networks in seven countries, with its flagship facility in Florida, USA. Currently with a client base of more than 50,000, HostDime is one of the most reputable data center companies in the world.
Jared Smith is HostDime's Content Strategist.