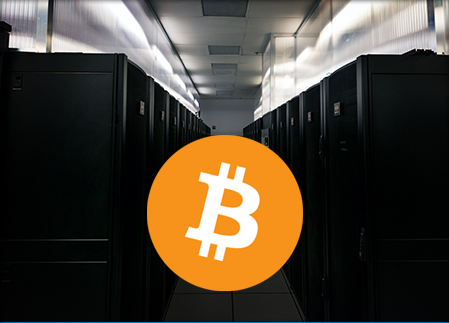 Global data center provider HostDime.com, Inc announces today that digital currency Bitcoin will be accepted as payment for all HostDime products and services. This will include two of HostDime's branches to begin with, USA and Brazil, and will expand to other branches in Mexico, UK, Netherlands, India, Colombia, and Hong Kong shortly after.
HostDime is for the inclusion of everyone. Unlike Paypal and credit cards, Bitcoin is available globally. Whether you are a business owner in Monaco, or a blogger in Paraguay, Bitcoin's peer-to-peer network allows for transactions instantly and securely between any two people in the world.
"Bitcoin is the currency of the future, and as a company that constantly looks towards the future, we could not wait to be a part of this revolution," says Filipe Mendes, CEO of HostDime Brazil. In the hosting and data center industry, HostDime is leading the way with Bitcoin acceptance, with the expectation that distributors, providers, and employees will follow suit. HostDime will hold some bitcoins and pay vendors who also accept it to keep the cycle growing.
HostDime is partnered with BitPay, to use their platform for Bitcoin transactions. Bitpay's system is perfectly integrated within HostDime's CORE proprietary system to make it seamless for clients. HostDime's engineering team implemented this entirely new payment system and had it up in running within days.
When you are ready to make a purchase, simply add the items to your cart and choose Bitcoin as the payment method.
As always, HostDime continues to accept Visa, MasterCard, American Express, PayPal, Western Union, and wire transfers as payment. If you have any questions, don't hesitate to contact HostDime's round-the-clock sales and support teams.
HostDime.com, Inc is a global data center infrastructure provider offering an array of cloud products from managed hosting servers to colocation services that cater to a range of clients, from entry-level to enterprise-level operations. HostDime owns and operates infrastructure and networks in seven countries, with its flagship facility in Florida, USA. Currently with a client base of more than 50,000 clients globally across 6 globally dispersed networks, HostDime is one of the most reputable data center companies in the world.
HostDime Brazil was started in 2006 and has grown to be one of the most reputable data center providers in the country. HostDime currently operates two Tier 3 data centers in Brazil. The first is in the northern portion of Brazil in Joao Pessoa, the other is a data center in the southern part of the country in Sao Paulo. Both data centers operate multiple diverse and redundant connections from leading bandwidth providers. Offerings include colocation, dedicated servers, VPS and business hosting all physically hosted in Brazil.