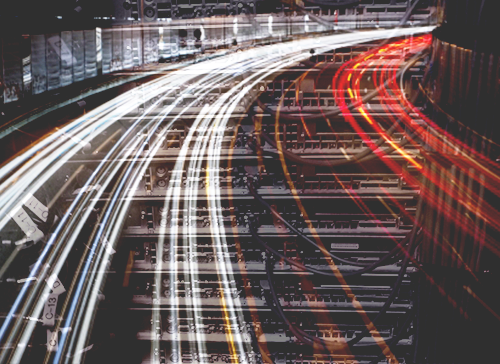 Increased visitors can slow down your site if you are not prepared for the traffic spike. 40% of visitors abandon a site after 3 plus seconds of load time. Each delayed second causes a 7% decrease in conversion rate; your money is literally lost by the second.
Here's some easy steps you can take to handle an increased amount of web traffic. If you already have a VPS or dedicated server, skip ahead to step 2.

1. Ditch the Shared Server
Don't settle for an overloaded server or you'll be paying for it in the long run. A shared server is no match for a massive amount of concentrated traffic, causing poor page load times, or no page at all.
It's better to have too much than too little when it comes to bandwidth and website capabilities. If someone goes to your site and it's down, not only are they less likely to come back, your competitors benefit from your lack of planning.
Plan for an influx of traffic by upgrading to a VPS or dedicated server. This will guarantee faster website performance in each and every way.

2. Optimize WordPress and Install Cache Plugins
This step is for those deploying WordPress. Every updated version of WordPress features software that optimizes your site faster than before. Make sure you test your site speed after a new WordPress update to make sure your site is functioning as fast as possible.
If you don't already have a cache plugin, install KeyCDN's WordPress Cache Enabler. This lightweight plugin creates static HTML files and stores them on your web server to help improve load time. This is done by delivering a static HTML file to provide users with the response data that would otherwise involve the resource intensive process of using the WP core, plugins, and database.
Check the rest of your plug-ins with each WordPress update. Separate them into two categories, needed and unused plug-ins. Make sure the plug-ins you need are updated and working properly. Unused plug-ins should be deleted completely.

3. Add RAID to Your Server
RAID, or Redundant Array of Independent Disks, combines multiple physical disks into a single logical disk for faster performance and improved disk Input/Output reliability. When your I/O spikes from too many concurrent connections, a RAID drive will help.
HostDime techs created a RAID calculator that compares and configures RAID options and drive sizes to expand on your server's performance. Drag and drop the drives into the slots to see each RAID's description, disk capacity, disk input/output performance, minimum number of disks, fault tolerance, and more.
4. Upgrade to 1000mbps Uplink
Ask your host what port you are on and if they offer a 1,000Mbps option. If you can't handle heavy spikes of traffic, and you have exhausted the above options, you may have a slow connection provided by your host. Be sure to ask your host what uplink you are receiving.
HostDime proves 1,000Mbps (1Gbps) burstable GigE uplink for all of our VPS and dedicated servers. This is the speed at which the server is connected to the Internet. 1,000Mbps equals 100 megabytes a second, which is ideal for many concurrent connections. Some hosts offer 100Mbps or even 10Mbps, which greatly lower your megabytes per second and terabyte transfers.

Hopefully this information is helping for you to prepare for and handle high spikes of web traffic coming your way. You can find even more helpful tips from reading HostDime Marketing Manager Vikki's cautionary tale, when her website was suspended in the middle of going viral. Or simply hit us up on chat and we'll be happy to help!
Jared Smith is HostDime's Content Strategist.