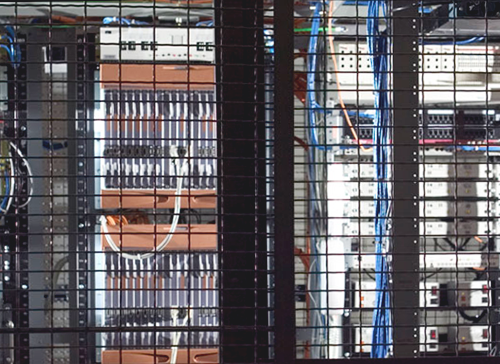 Fiber into 380 Lake Destiny, Orlando FL, 32810
HostDime has recently completed an extension of it's own fiber directly into the main Level 3 Orlando Gateway 380 South Lake Destiny Road facility. This facility is owned by Level 3, who was recently purchased by CenturyLink. This location is 0.3 miles from HostDime's Orlando data center at 440 West Kennedy Blvd, Orlando, FL 32810, and 0.5 miles from HostDime's future new facility off 1000 Wymore Road.
The Orlando Gateway is built with connectivity to Level 3 / CenturyLink's premier global network, equipment, and the networks of numerous carriers. This fiber extension between both these facilities allows HostDime to interconnect via cross connect with any other provider or telecom in the facility.
HostDime's fiber connection into one of Orlando's largest and oldest interconnection points will allow enterprises in 380 S. Lake Destiny to connect their most critical applications to us through this fiber via a simple cross connect and by interconnection to our facility at 440 West Kennedy Blvd. This fiber will eventually be extended to connect the Level 3 facility to HostDime's newest data center on Wymore Road upon completion in 2020, and it will serve as a private diverse fiber interconnection between both HostDime's data centers.
Once connected into our facility, HostDime can service any client with any of our cloud servers, bare metal servers, or colocation services to augment or replace any infrastructure at 380 S. Lake Destiny.
This facility has many on-net carriers including Level 3 / CenturyLink (obviously), Sprint, AT&T, Brighthouse / Spectrum, XO, Savvis, TW Telecom, TowerCloud and MCI, among others.
If you are looking for an alternative or to relocate your equipment from 380 Lake Destiny, consider our facility at 440 West Kennedy Blvd. If you have services there and want to connect to our facility to take advantage of our cloud products offerings, or simply want to connect to a premium network like ours (AS33182) for primary or backup, please contact our sales team now so we can price out a cross connect to your equipment.
Orlando Gateway Connectivity
• True diverse fiber entrances
• CLLI code of ORLFFLEJ
• NPA-NXX of 321-263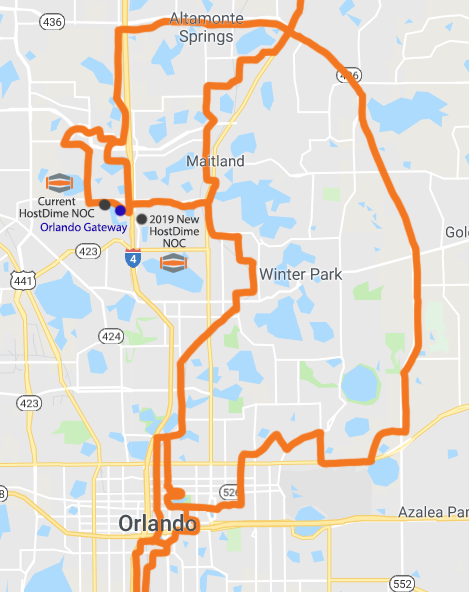 *photo credit Level 3 / CenturyLink
Jared Smith is HostDime's SEO & Content Strategist.