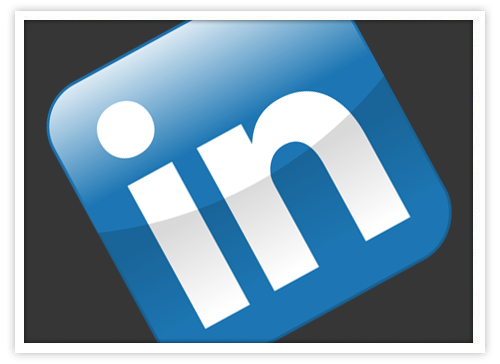 Whether you have the job of your dreams or not, having your LinkedIn profile in tip-top shape is a must. Future investors, employees, peers, and customers could be getting a first impression of you via your LinkedIn profile. Use the following tips and tricks to make your profile stand out among the rest.
Tips & Tricks to Make Your LinkedIn Profile EPIC
1. Profile picture etiquette is different on Linkedin than say Facebook. You shouldn't have a picture of your kid or the latest meme. It also isn't a good idea to use your company logo if you have one, rather use that for your LinkedIn company page. Use a handsome, current picture; bonus points if you are rocking a suit and tie. If you don't have a solid picture, invest in a professional headshot.
2. Even though this is the default, check to see that your profile's settings are "Open". This lets you use the LinkedIn feature "Who's Viewed Your Profile". Whoever you view will be informed that you looked at them, and vice versa. I don't know about you, but a stranger checks my profile, I go look at their's as well. It's an instant connection that you otherwise would not have.
3. Ask former employees and current friends to leave thorough endorsements for you. You can easiest do this in bulk by applying the following:
Go to "Privacy and Settings", Click "Manage Your Recommendations", and then "Ask for Recommendations" near the top of the page. Select a position from the "What do you want to be recommended for?" drop down list. In the "Who do you want to ask?" section, enter names of connections into the text field or click the address book icon to search for connections. Enter your personalized request in the "Create Your Message" section and hit Send.
4. Get more eyeballs to your page by using all the wonderful outreach products LinkedIn has to offer. For instance, each recommendation and endorsement on someone else's page, your face and link to your profile will appear on their page. Find popular peers to endorse so your profile reaches the most people.
5. Impart a little SEO magic on your LinkedIn profile. Think of LinkedIn as a search engine for job recruiters. Recruiters use the LinkedIn Recruiter Tool by searching for key terms like "e-commerce", "product manager", etc to see a list of candidates. Repeat certain keywords to give you a better chance of being in that list of candidates.
6. Display samples of your best work on your profile. If you are a graphic designer, upload media to show off. If you are a content marketer like myself, add links to your best content on other sites. To do that, simply apply the following:
Choose "Edit Profile", Click "Add Media", Select "Upload File" for media or "Add Link" for content on another website. Click "Save", then an update will appear on your profile and others newsfeeds saying you added a media file or link. Click "Delete" on the post if you would like to hide this information.
7. Rearrange your profile by dragging and dropping entire sections. To do this, go into "Edit Profile', and with your mouse, hover over any section and your cursor will turn into arrows. Re-order your profile to your liking.
8. Use LinkedIn groups to your advantage. Build influential relationships, engage with potential clients/recruiters, and show off your talent. Once you have established yourself in a group, then it's allowed to do some self-promotion. You can even start your own LinkedIn group if the niche needs to be filled.
9. There's one group called LinkedIn Open Networkers (LION) where you'll be able to interact with over 70,000 fellow open networkers. Add a few like-minded networkers and watch your network grow quickly.
10. Going to LinkedIn.com/Alumni will show you all of your 1st, 2nd, and 3rd connections that went to your college. You can filter even further by selecting where they live, where they work, and what they do.
11. Download all of your LinkedIn contacts to a CSV file to place as a file on your computer or phone. Just don't spam anyone, no one wants that.
Do you have any LinkedIn hacks to help out jobseekers or recruiters?
HostDime.com is one of the top 50 web hosts in the world. Add HostDime on LinkedIn.
Jared Smith is HostDime's Content Marketer. Follow him on Twitter.