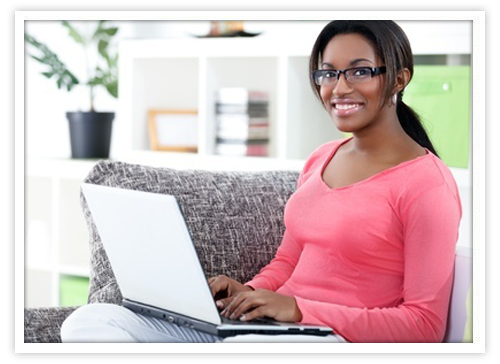 You may have the greatest blog this side of the Mississippi, but it means nothing if no one reads it. Many bloggers create interesting content, but fail to optimize their posts and website. Fixing this will result in increased visibility. Follow these helpful guides to show up higher in search results.
Essential SEO Guides for Bloggers
Google's Search Engine Optimization Starter Guide
When we talk about search engines, we mostly mean Google, who owns both the first and second (YouTube) most used search engines. So it's best to get your information directly from the source. Following this guide of Google's best practices greatly improves your chances of being on the first page for your desired keywords.
For true beginners who have never created a site before, head directly to First Site Guide. These guides will explain how to set up a website or blog the right way. These useful resources will direct you step-by-step.
This 10 chapter guide is relatively short and easy to understand. Enjoy plenty of linked-to resources from other quality sites that are still relevant, as this guide was created in March 2013. There's even a printable 14 MB PDF version for on-the-go use.
If you are a developer, Moz's Developer SEO cheat sheet is a must.
Quick Sprout's Advanced Guide to SEO
Once you've read the beginner's guide, now it's time for more advanced fare. Online marketing expert Neil Patel wanted to create the most extensive guide of SEO techniques ever, and it looks like he succeeded. If you know the basics like title tags and link building, this is a must-read guide to take your talents to the next level. This was the guide that turned me from a casual to obsessive search engine optimizer. I also recommend bookmarking Neil's "Quick Sprout" website as he delivers thoroughly researched, bi-weekly marketing content.
Search Engine Land's Guide to SEO
If you are a visual person, the Search Engine Land's Periodic Table Of SEO Success Factors is both a mouthful and an easy way to understand SEO. The companion guide will explain the SEO periodic table in simple terms and will have you gaining more visitors from organic search in no time.
The World's Shortest SEO Guide for Bloggers
Lastly, if you don't have time for extensive tutorials, and would just like to scratch the surface, have a look at HostDime's "World's Shortest SEO Guide". We discuss tips like social sharing, keyword filled titles, and meta data that will have you on your way to ranking well.
If you are looking for SEO books, I recommend the following 3. When you buy an SEO book, make sure it was written in the recent past as SEO is constantly evolving.
The Art of SEO written by Eric Enge, Stephan Spencer, Jessie Stricchiola, Rand Fishkin – 2012
The Art of SEO holds a permanent place on my desk in case I need to look up something quickly. Four experts in the SEO field share their innovative techniques that will help you form an SEO strategy plan. At 575 pages, this book packs tons of information for novices and experts alike, without being stale.
Ultimate Guide to Link Building written by Eric Ward – 2013
Link building expert Eric Ward will teach you about building backlinks, creating authority for your website, and ultimately increasing your search rankings. This is the only book you need on the subject of link building.
Google Semantic Search written by David Amerland – 2013
Stay on top of Google's changing views on SEO and the future of marketing by giving Google Semantic Search a read. HelpMySEO.com creator David Amerland details sustainable marketing strategies that goes beyond just semantic search. He discusses the importance of Google Authorship, creating quality content, having a vast social presence, making a user-friendly website, and much more.
One last consideration for SEO is web hosting. Check out HostDime's guide on how cheap hosting can derail your SEO strategy.
This article was written by HostDime's Content Strategist Jared Smith.
HostDime is one of the top 50 web hosts in the world. Follow us on Facebook and Twitter.