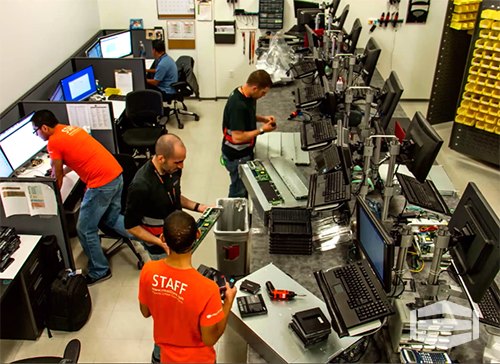 HostDime builds hundreds of Supermicro bare-metal dedicated servers from the ground up every month at the DimeNOC Data Center. The specially designed build room allows for an array of servers to be built, modified, and repaired at any time. This results in quicker server deployments and faster repair times, preventing downtime for you and your clients.
For the first time ever, take a look at our build team in action as they expertly assemble servers from scratch.
Supermicro designs, develops, manufactures, and sells energy-efficient, application-optimized server solutions based on x86 architecture. HostDime's latest line of Supermicro dedicated servers come with IPMI so your server can be managed remotely. With 9 different managed bare-metal server options, HostDime has a solution for all of your infrastructure needs.
Lastly, a tip of the cap to Server Deployment Technician Jeremy O. for creating this video.
Jared Smith is HostDime's Content Strategist.