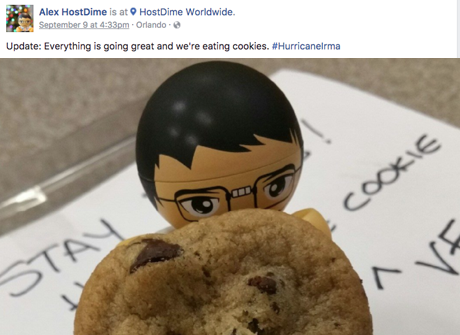 On behalf of the entire team at HostDime US, we want to thank everyone who reached out to us with positive thoughts and wishes for our well-being during Hurricane Irma. As we mentioned in our ongoing social media updates, we were able to seamlessly switch our operations to the DimeNOC datacenter for the duration of the storm and we are now back to normal operations.
Our datacenter was able to mitigate the commercial power interruptions in our area by switching to generator and UPS backup to keep stability and uninterrupted service to our entire data center infrastructure which powers all our services. Once the storm passed we switched back to commercial power. To learn more about our power infrastructure, please visit Our Datacenter
Here are some of the awesome messages we received from our partners!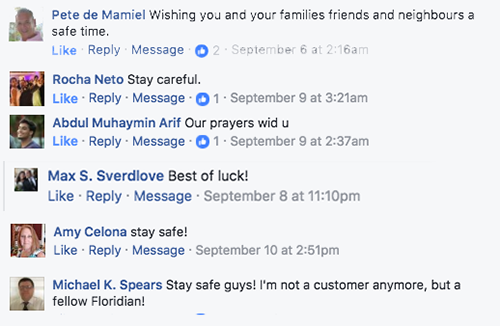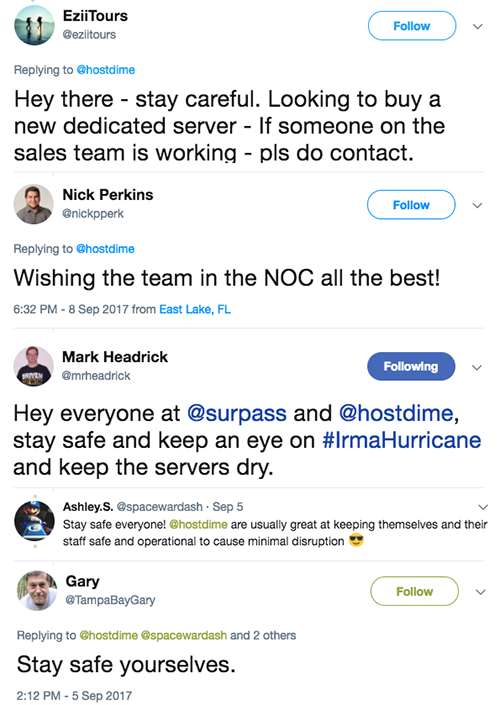 In addition, we would like to thank all of the HostDime team members who went above in beyond for storm preparation, facility management, and communication. We would especially like to thank the folks who left their homes to ensure our facility was monitored 24/7. Some folks slept on property, stayed for 40+ hours, and really showed their commitment to HostDime and our partners.
Thank you,
TeamHostDime