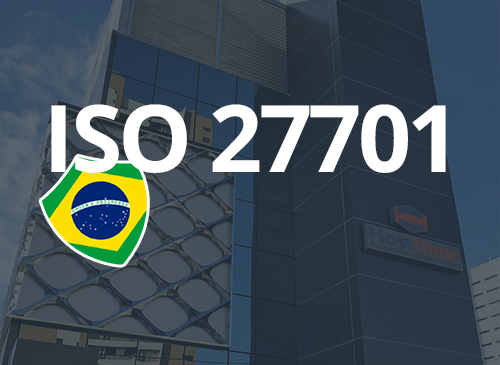 We're excited to announce that the first ISO 27701 certification in Brazil has been issued… to us!
The ISO 27701 allows companies to meet the privacy and information security requirements of the General Data Protection Act (LGPD). Introduced this year, the LGPD is Brazil's first law to provide a country-wide framework regulating the use and processing of personal data. It is very similar to the EU's GDPR regulation. The enforcement of the LGPD goes into effect August 2021.
Data centers store sensitive information and play a crucial role in personal data protection. Trusting a data center organization to be LGPD compliant is now a necessity in Brazil.
"Achieving the ISO 27701 certification is a milestone in our history and an achievement for everyone at HostDime Brazil. In addition to our state-of-the-art physical structure, we reinforce our commitment to always offering excellence to serve our customers and impact business. " – Filipe Mendes, CEO of HostDime Brazil.
Until now, no company in Brazil had received the ISO 27701, the international standard that helps enterprises protect sensitive data. Inmetro granted the certification after six days of examination.
HostDime Brazil Tier III Certified Data Center
Earlier this year, HostDime Brazil's eye-catching, vertical facility had the great distinction of being the first Tier III data center in the entire state of Paraíba. It is the first state between Sergipe and Rio Grande do Norte to meet these international standards.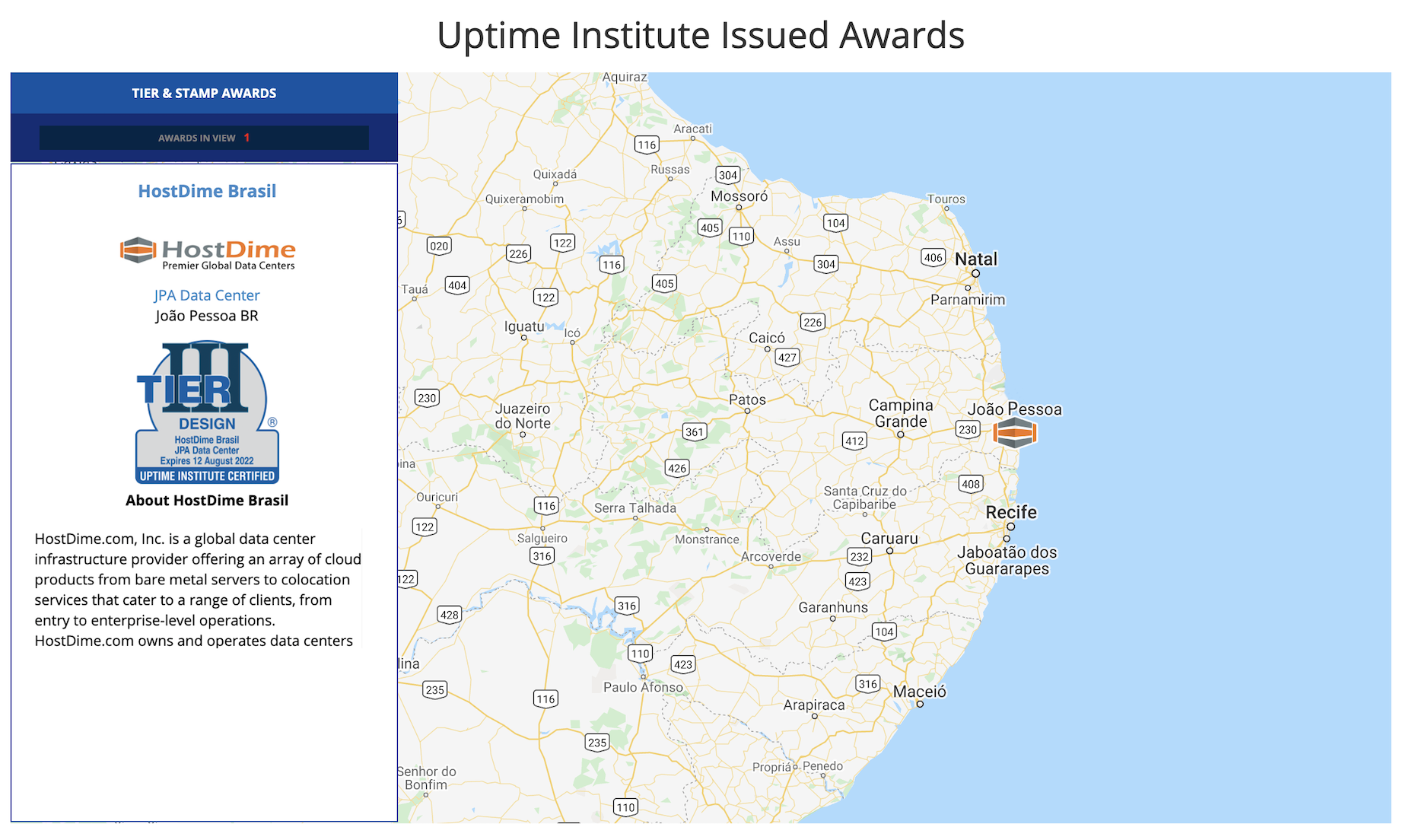 HostDime Brazil also boasts other certifications, like ISO 20000, that validates the management of quality of IT services, and SOC 2 Type 2, which confirms the security and high availability of customer data. HostDime is also proudly a "Great Place to Work" certified company.
HostDime Brazil proudly offers bare metal servers, scalable cloud servers, and 1U to full rack colocation. Contact us for any questions you may have.
About HostDime Global Corp
HostDime.com, Inc. is a global data center infrastructure provider offering an array of cloud products from bare metal servers to colocation services that cater to a range of clients, from entry to enterprise-level operations. Since 2003, HostDime has built data centers with humble beginnings in Florida. HostDime designed purpose-built and privately-owned data centers in Florida, USA as well as Mexico, Colombia and Brazil, and operates data centers in partner facilities in Hong Kong, India, the United Kingdom, and the Netherlands.
HostDime.com, Inc. currently has over 350 employees globally. Consistently ranked as one of the most reputable global data center providers, HostDime has 15+ years of experience and 25,000+ active clients.