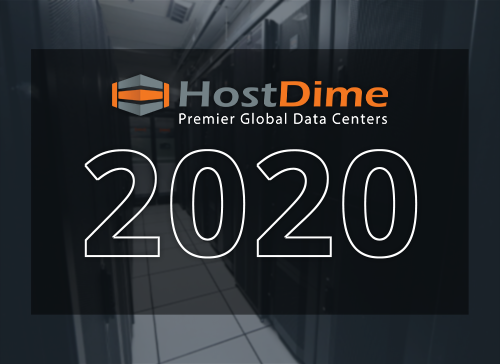 Time flies when you're having fun, which might explain why 2020 felt like it lasted a lifetime. It was a tumultuous year for most of us, highlighted by lockdowns, mask mandates, and social distancing.
Here at HostDime, we did our best to adapt to the new normal. However, what didn't change was our mission to deliver the latest in data center technology to all corners of the world.
As we bid a not-so-fond farewell to 2020, we wanted to touch on some highlights that happened here at HostDime the last 12 months.
Purpose Built Data Center Construction
A purpose-built data center is designed from the ground up for specific data center usage. When a data center is built from scratch, they are specifically engineered to provide maximum uptime, optimal security, and flexibility for growing businesses.
HostDime has designed purpose-built and privately-owned data centers in Mexico, Brazil, and now Colombia and Florida.

HostDime's upcoming data center in Bogota, Colombia broke ground in February 2020 and will be commissioned for production in early 2021. The 5-story facility will have 50,000 square feet of usable IT data center space. This white space will include full private suites, colocation cage space, private locking colocation racks, and an entire floor for cloud-based products. The data center can house over 80,000 physical servers and hardware appliances.
Take a look at the construction being done as we quickly approach the grand opening.

Another large construction project is taking place in our hometown of Orlando, as groundbreaking began in December 2020 on our new headquarters! Opening in 2022, HostDime's upcoming seven story data center and corporate office will be Orlando's primary interconnection and edge facility, and our flagship USA facility for our global client base!
Certifications and Awards
In September 2020, HostDime achieved the Tier III Design Certification from the acclaimed Uptime Institute for our data center in João Pessoa, Paraíba, Brazil. HostDime Brazil's eye-catching, vertical facility has the great distinction of being the first Tier III data center in the entire state of Paraíba.
Uptime Institute-certified facilities shows investors, customers, and the marketplace that the infrastructure will have 24/7 availability. Always being online was especially vital this year; as many worked from home, enterprises were looking to place their data as close to their end users as possible. With a population of over 220 million, having data locally in Brazil to serve these users proved vital.
HostDime Brazil also had the great distinction of being the first company in Brazil to achieve the ISO 27701 certification! The ISO 27701 is given to companies who meet the privacy and information security requirements of Brazil's General Data Protection Act (LGPD). Trusting a data center organization to be LGPD compliant is now a necessity in Brazil.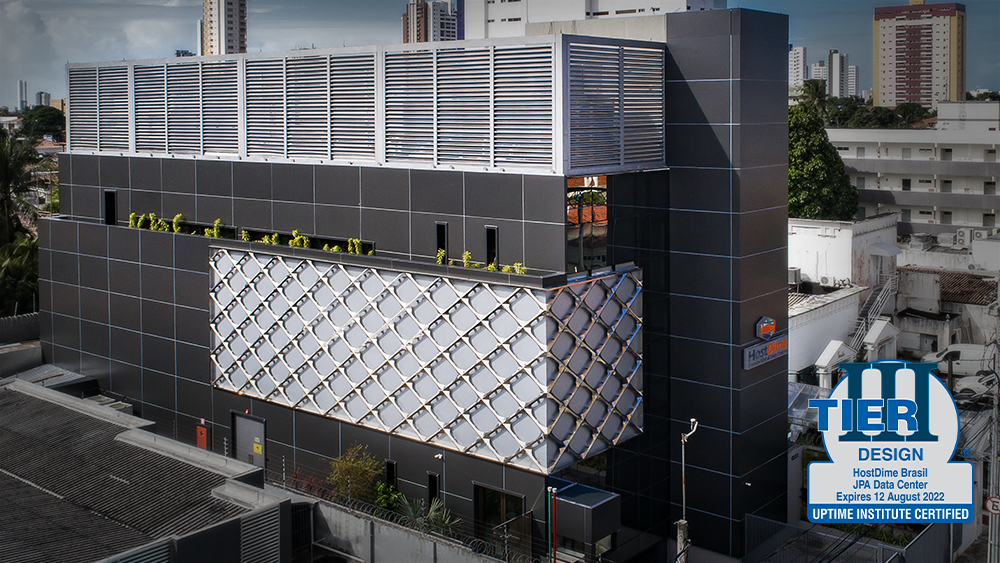 In December 2020, we received more good news as the aforementioned Colombia data center earned the Tier IV Design Certification from the Uptime Institute! This facility is one of the only Tier IV data center facilities in Colombia ready to service mission-critical loads.
Tier IV is the highest possible certification; Tier IV data centers have an uptime of 99.995%, meaning annual downtime equals no more than 26 minutes.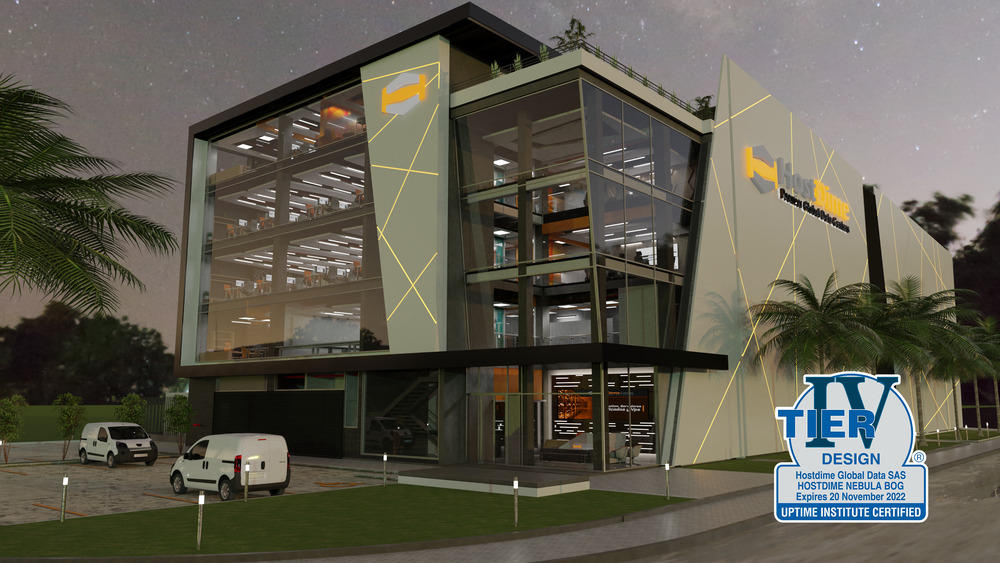 These accomplishments join HostDime's other compliance certifications like HIPAA, SOC 2 Type 2, PCI, ISO 27001, and ISO 20000.
HostDime Partners with Veeam
Best new relationship of 2020? HostDime and Veeam of course! We partnered with industry leader Veeam in October 2020 to make sure our clients' data is always available to them off-site.
Backing up your server to the cloud will increase agility, scalability, and availability for enterprises. It also helps that its more cost-effective than traditional backup services.
Veeam's cloud backup is built on HostDime's high availability and fault tolerance infrastructure that provide continuous operation. The system is connected to dual power and multiple UPS, providing you with guaranteed uptime if you need to depend on your backup.
HostDime's Managed Cloud Backup service is available to our bare metal and cloud server clients for $30 a month. You will receive a Veeam license and 50 GB of backup storage. Add additional 50 GB blocks of storage for $5 per block.

Here's to a Better Year for All!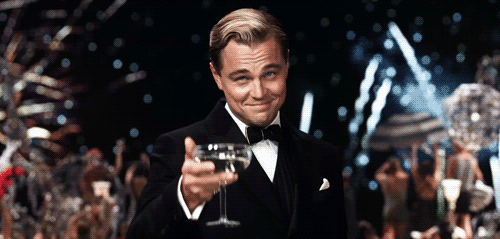 Let's cheers as we hopefully enter the roaring 20s! Here's to continued steady growth for ourselves and our clients!
We have some big announcements coming up shortly, so stay tuned by following this page, our social media, or subscribe to our newsletter on the right hand side of this page.
Lastly, if you would like to join our team, check the open jobs availability in Orlando and abroad at our international locations.