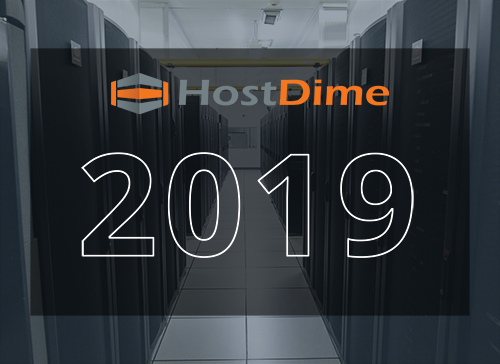 Time flies when you're having fun, and 2019 went by in a flash for us here at HostDime. The year saw HostDime continue to deliver the latest in data center technology to all corners of the world, and we enjoyed steady growth for ourselves and our clients.
As we bid a fond farewell to the year and decade that was, we look back on some of the highlights from the last 12 months.

Cloud Goes Global
The HostDime Cloud is the most scalable, highly available, and highest performing solution in our history that now spans three decades. We make it simple to create your instant cloud infrastructure in mere seconds!
What makes HostDime's cloud servers unique in our industry is the customization. Most cloud providers offer cookie cutter packages, while we allow you all the control in choosing your resources. Toggle and add CPUs, RAM, bandwidth, and storage to create your ideal cloud. Only pay for the server resources you choose.
We also debuted a new FREE cloud CDN so you and your users can benefit from reduced latency and high availability. HostDime's Cloud Accelerator leverages data center locations around the globe to provide an instant CDN for web content hosted in our infrastructure, speeding up your entire Cloud Server.
For more on the scalability and performance that can handle any type of high traffic spike, read here.

We launched our Cloud first here in Orlando, Florida, and have since continued our mission of providing affordable infrastructure solutions around the world.
BRAZIL CLOUD SERVERS: Cut your South and Latin America latency in half with cloud servers available at HostDime Brazil's Tier III data center in João Pessoa.
COLOMBIA CLOUD SERVERS: Serve your visitors the fastest experience possible via HostDime Colombia's Tier IV data center that features 99.995% availability.
MEXICO CLOUD SERVERS: HostDime's privately owned data center in Guadalajara delivers reliable, scalable, and stable infrastructure services to all of Mexico.
The Cloud will be coming to our UK and India data centers in 2020.

Lastly, for a limited time only, we will match your initial credit deposit! Put in $1,000 and receive $2,000 total! There is no maximum to the amount we'll match. Chat with us and mention this sale!

HostDime's New Email Filter
120 million malicious emails targeted enterprises last year. As long as your private information and bank account are online, there will always be malware trying to exploit it. This year, we debuted a product that we believe helps rectify this situation.
HostDime's Email Filter will remove spam from your mail in our cloud first, ensuring only clean mail goes to and from your mail accounts.
Mail is processed in one of our 100s of cloud servers across the US and Europe. The service is GDPR compliant and you can make it so that our service is only used on US or EU servers.
We also offer an outbound filter to help protect your reputation. If one of your domain's mail accounts becomes compromised, we'll filter the spam, ensuring only clean mail leaves your network.
Lastly, if you are a reseller with servers in HostDime's Orlando data center, feel free to resell our email protection to your own clients. Set your own cost!

HostDime Implements Unbeatable cPanel Pricing and Partners with InterWorx
2019 saw the most widely used hosting control panel in the world, cPanel, raising prices on both its clients and partners without warning. Most of us here are fellow website owners, so this was a painful development. We thought long and hard on what we could do.
We made a decision to offer Bare-Metal / Dedicated Servers and Cloud / VPS cPanel licenses at a flat rate of $45, no matter how many accounts you have!

We are the only one in the industry willing to offer a flat rate license price. We don't want clients worrying about unpredictable software license cost, or to limit the ambitions of growth. For these reasons, we are taking a risk, and in some cases taking a loss on these licenses, because we value our clients.
Additionally, we added control panel InterWorx to our line-up as an alternative to cPanel, at a flat rate of $20 per month!
We recently posted an in-depth comparison article so you can determine which control panel is best suited for your operations.

And Best Of All…
Every year, HostDime does a charity drive helping out those in our community. We choose One Heart for Women and Children for a second straight year. Their mission is to provide the necessary resources for families as they overcome the varying hardships of daily living in the Central Florida region and abroad.
Members of the HostDime team also participated in the
"Walk for Autism" fundraiser
in Altamonte Springs, Florida, and we helped raise $1100 for
Autismspeaks.org
! The organization helps fund local services and autism awareness nationwide.
If you would like to get involved in the future, there is likely an Autism Speaks branch in your community. Go here to check out the local chapters, and participate in their next event! To donate and support Autism Speaks' mission, go here.
Here's to a New Decade!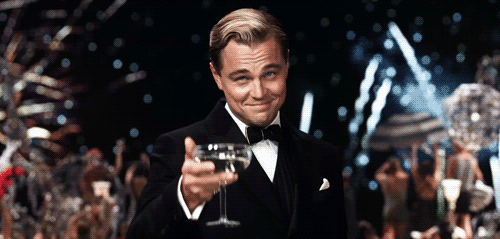 Let's cheers as we enter the roaring 20s! We have some big announcements coming up shortly, so stay tuned by following this page, our social media, or subscribe to our newsletter on the right hand side of this page.
Lastly, if you would like to join our team, check the open jobs availability in Orlando and abroad at our international locations.
Jared Smith is HostDime's Content & SEO Strategist.