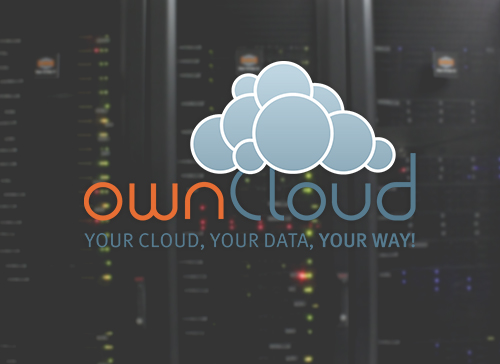 It's funny to think just a few years ago, we would carry with us USBs containing presentations, important documents, contracts, and other necessities. Nowadays, we count on cloud storage sites to take care of that. So what's next in this evolution?
Well if you haven't heard about ownCloud, boy is today your lucky day. ownCloud is a personal cloud that runs on your own server. Access your data wherever you are, and whenever you need it. This is also hugely beneficial to resellers; advertise one-click cloud storage directly to your clients.
Here's just a brief overview of ownCloud; the open source software can be as basic or advanced as you want to make it. Some just use it as a high power FTP or a backup tool for their data. Others take full advantage of all it has to offer. Here's some of our favorite features:
Sync your data – Very straightforward interface to sync and share your data on all devices.
Collaborate – Different offices situated around the world and access, edit, and work on common files together.
Integration – Implement third-party storage providers like Dropbox, Microsoft OneDrive and many more.
Privacy – ownCloud is hosted exclusively on your own private server/cloud so you can rest assured that your data is under your control.
Encryption – Added security is added to your files with credential or master key based encryption.
External storage – Leverage pre-existing storage from FTP, Swift, S3, Dropbox, etc. Admins can decide to store sensitive data on-premises or in cloud.
Download Owncloud via HostDime
You can download Owncloud on your HostDime VPS or dedicated server in just a few clicks. HostDime shared servers are unfortunately not permitted to use file storage tools.
First of all, you need to have Softaculous installed. Softaculous is an auto installer that has a whopping 450+ scripts and apps in it's inventory and they are always adding more. It also handles auto updates of software like WordPress so you never have to run outdated versions. Purchase Softaculous for just the price of a cup of coffee per month.
Installing ownCloud is easy and fast once Softaculous is incorporated in your cPanel. Search "Softaculous" in the top left cPanel/WHM search bar and open Softaculous. Once there, click "General Scripts" under "Software".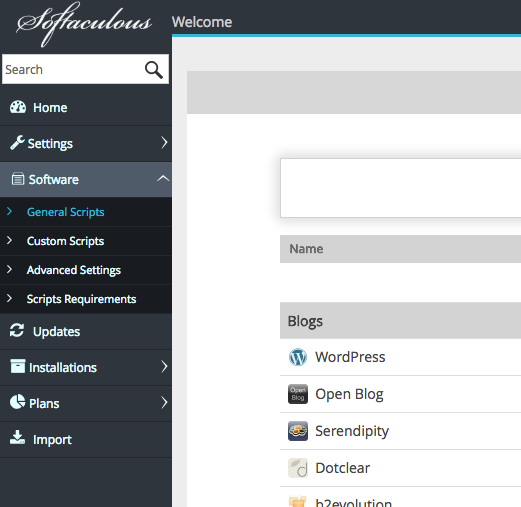 Scroll down to the "File Management" portion and click the Install box for Owncloud. Follow the upcoming prompts to your liking and you are all set.
For any questions you may have, open a chat and we'll be happy to help.
Jared Smith is HostDime's Content and SEO Strategist.