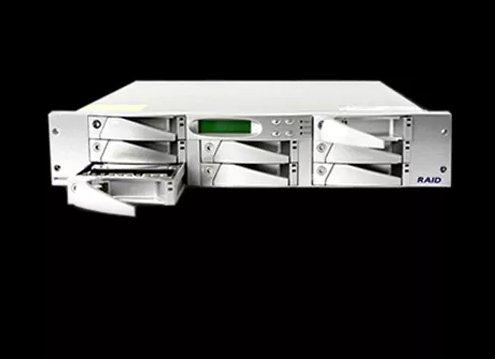 "Do I need RAID on my server?" or "What happens if my server is not running RAID?" are questions the HostDime team gets often. Whether to deploy RAID depends mostly on how important uptime is to your operations.
Here's a scenario. Your hard drive fails (hard drives will always fail, just a matter of when, usually at the worst time, like when you're on vacation, or Cyber Monday for an e-commerce site). Without RAID, you're server and business will suffer downtime while the drive is being reconfigured and replaced. Then you must wait for the backups to be restored. This is a time consuming process that could easily take 5 hours or more. With RAID in place, the drive would be replaced, and you could rebuild and sync the RAID from the old drive to the new drive, and there would also be no backup restoration needed.
Further complications can arise if there is no RAID installed. You may miss some modules when rebuilding the data, drive, and system. Functionality with your website can face issues too after data restoration. There may also be a loss of data; you will have a section of time where you will lose data, which could mean lost email, etc. This is where a Battery Backup Unit (BBU) added to your RAID would help immensely, which you can learn more about here.
The bottom line is to ask yourself how uptime critical your services are. If staying online is essential, RAID is your failover insurance.
Not all RAID configurations are created equal in terms of redundancy, speed, or disk size. Take just 5 minutes and get familiar with the different types of RAID levels.
RAID can also be used to combine drives to provide more hardware redundancy. HostDime techs created a simple drag and drop RAID calculator that compares and configures RAID options and drive sizes to expand on your server's performance. Put the drives into the slots to see each RAID's description, disk capacity, disk input/output performance, minimum number of disks, fault tolerance, and more.
RAID options are available with the purchase of any HostDime dedicated server. Servers are fully customizable during the order process to add a variety of RAID options or SSD drives to increase performance or amount of RAM.
For just $25 a month, add a RAID configuration to your dedicated server. Add a Battery Backup Unit (BBU) to your RAID for $20 more a month. Check out the following quick explainer to understand why your RAID may need a BBU.
If you have any questions, don't hesitate to contact our support team, available around-the-clock.
Jared Smith is HostDime's SEO & Content Strategist.