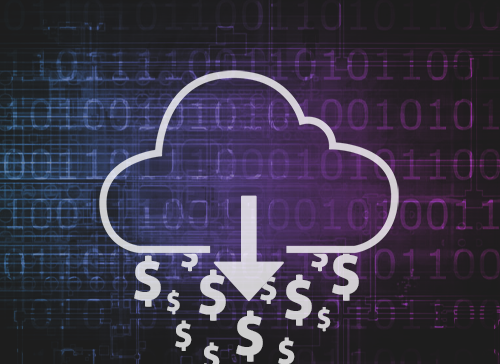 "As high as 95% of business and IT leaders say that cloud billing is the most confusing part of public cloud adoption." – survey taken at the Gartner Symposium
Data egress fees are one of the cloud's biggest hidden costs, hurting enterprises and small businesses alike to the tune of thousands of dollars per year.
So what is data egress? Put simply, data moves in and out of the cloud; most cloud providers allow you to input your data for free (ingress), but will charge large network fees to move your data out of the cloud elsewhere (egress).
Comparing Cloud Data Egress Fees
The process of removing data from the cloud often involves a large data transfer. Usually cloud providers charge between 5 and 20 cents per GB every time you move your data from their cloud storage to your on-premises location. While this won't hurt the casual cloud user, large businesses pushing and pulling terabytes of data to and from places like AWS get handed a pretty stiff bill.
Let's dive in and compare domestic data egress per month among some cloud providers: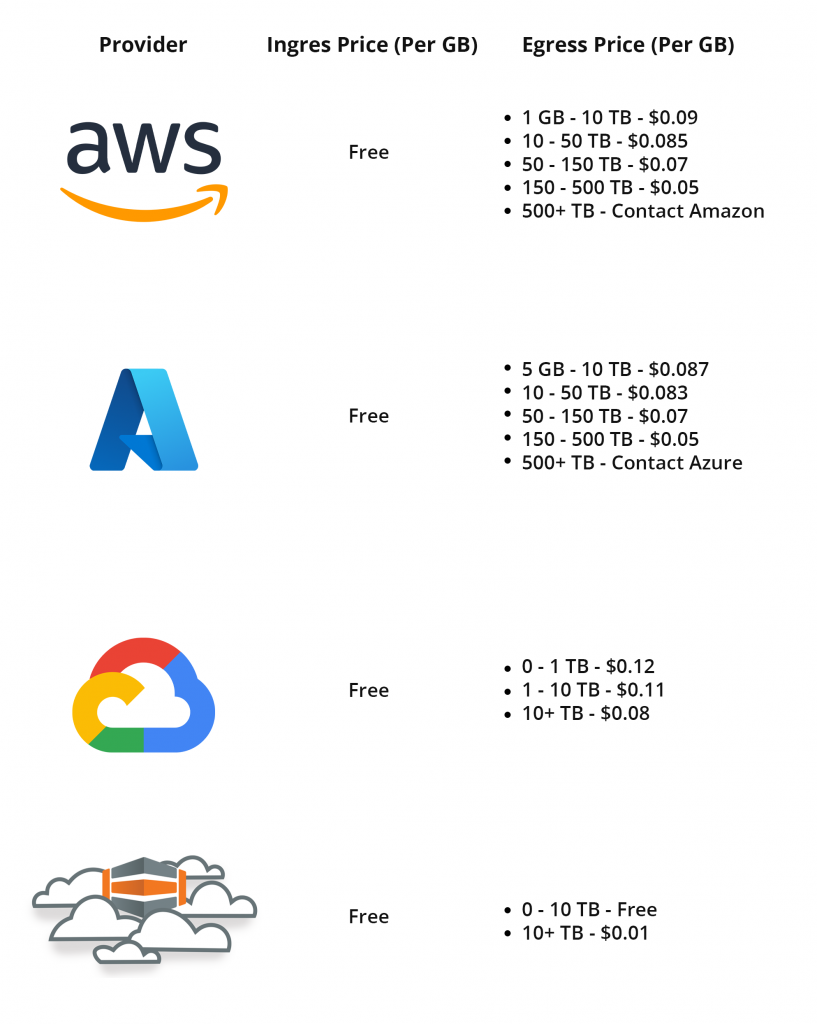 You may be asking "It's not that different. What's a few cents among friends?"
Say you would like to transfer about 25 TB of data to your location, a partner, client, consultant, etc. You're now staring at about $2500 PER TRANSFER in fees that you may or may not have known about. And that's just domestic, if you move this data overseas, the cost will be much higher.

How Much Will a 10 TB Data Transfer Cost in Cloud Egress Fees?
Amazon Web Services – $900
Microsoft Azure – $870
Google Cloud – $1,200
How Much Will a 25 TB Data Transfer Cost in Cloud Egress Fees?
Amazon Web Services – $2,125
Microsoft Azure – $2,075
Google Cloud – $2,000
The choice is clear. Your business will save almost $2000 per 25 TB data transfer going with HostDime over the competitors.

Cloud Vendor Lock-In Concerns
You should be allowed to move your data from the cloud to wherever you want on the Internet without these exorbitant and unexpected fees. So what's the reason? Why do these cloud providers charge so much for data removal?
The answer isn't just the solid profit margins; it's also about making switching providers unappealing. "You're stuck with us now."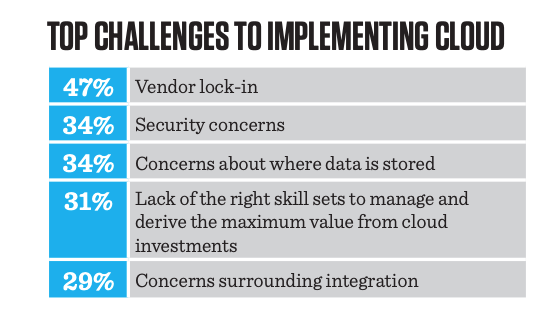 A recent survey by Wakefield Research shows 78% of IT decision makers believe they are not getting the most out of the cloud and all of its resources because of vendor lock-in concerns. Businesses are not fully invested in cloud services because they value flexibility and don't want to be trapped into one cloud vendor, especially once you realize how much you're being charged.
The cloud and your business will not see its full potential until these cloud egress fees drop, and HostDime is proud to be doing its part in helping the cloud evolve for the better.