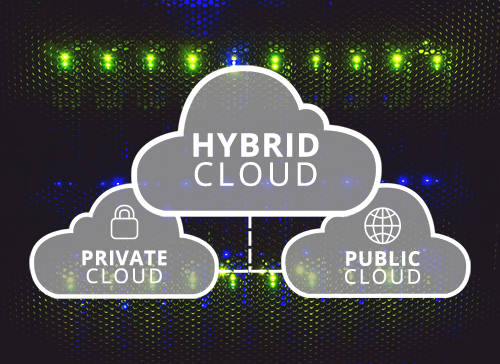 The modern data center has evolved from a centralized, traditional, enterprise facility in metropolitans to an amalgamation of public, private, and hybrid clouds in edge locations.
Public, private, and hybrid clouds are different computing models for deployment of applications and infrastructure. All three are advantageous over a typical on-premises environment due to their agility, security, reliability, and affordability.
As businesses look to strategize on how to approach the present and future of their infrastructure, let's take a look at these advantages and determine an ideal implementation choice.
Public vs Private vs Hybrid Cloud Explanation
Here's a brief overview of the differences between public cloud, private cloud, and hybrid cloud.

PUBLIC CLOUD: These are the Infrastructure-as-a-service (IaaS) and Platform-as-a-Service (PaaS) offerings from cloud service providers. Essentially this infrastructure features a large amount of servers, being used by many different businesses. What is often the case, as it is with the HostDime Cloud, is the client pays only per usage for the CPU, RAM and disk space.
PRIVATE CLOUD: This is infrastructure in a data center (on-site or third party) that runs only your data, designed to your needs. This private network is dedicated only to your organization. Colocation falls into the private cloud family; the enterprise would purchase their own servers and equipment which would reside in their personal rack space in a data center.
HYBRID CLOUD: This is a co-existence of public cloud and private cloud environments. Hybrid combines on-premises or colocation servers with public clouds so that data and applications can move between the two clouds for increased agility, security, and cost-effectiveness.

The Current State of Cloud Deployments
Nutanix released their Enterprise Cloud Index Report which specifically looks at cloud adoption by industries in the Americas and Asia Pacific Japan region. Over 1700 IT pros were surveyed about their cloud priorities and which model best fit their operations. There are some interesting takeaways from the report:
Just 5% expect that they'll still be running their traditional data centers in one to three years.
83% identified hybrid cloud as the ideal IT operating model.
91% moved one or more applications to a new IT environment in last 12 months.
Enterprises with over 5,000 employees report multicloud adoption at 57%, and is expected to reach 80% in one to three years.
While looking at enterprises that are deploying a hybrid set-up, you can see their workloads are divided pretty evenly among public clouds, private cloud, and traditional data centers, as this illustration from the Enterprise Cloud Index shows: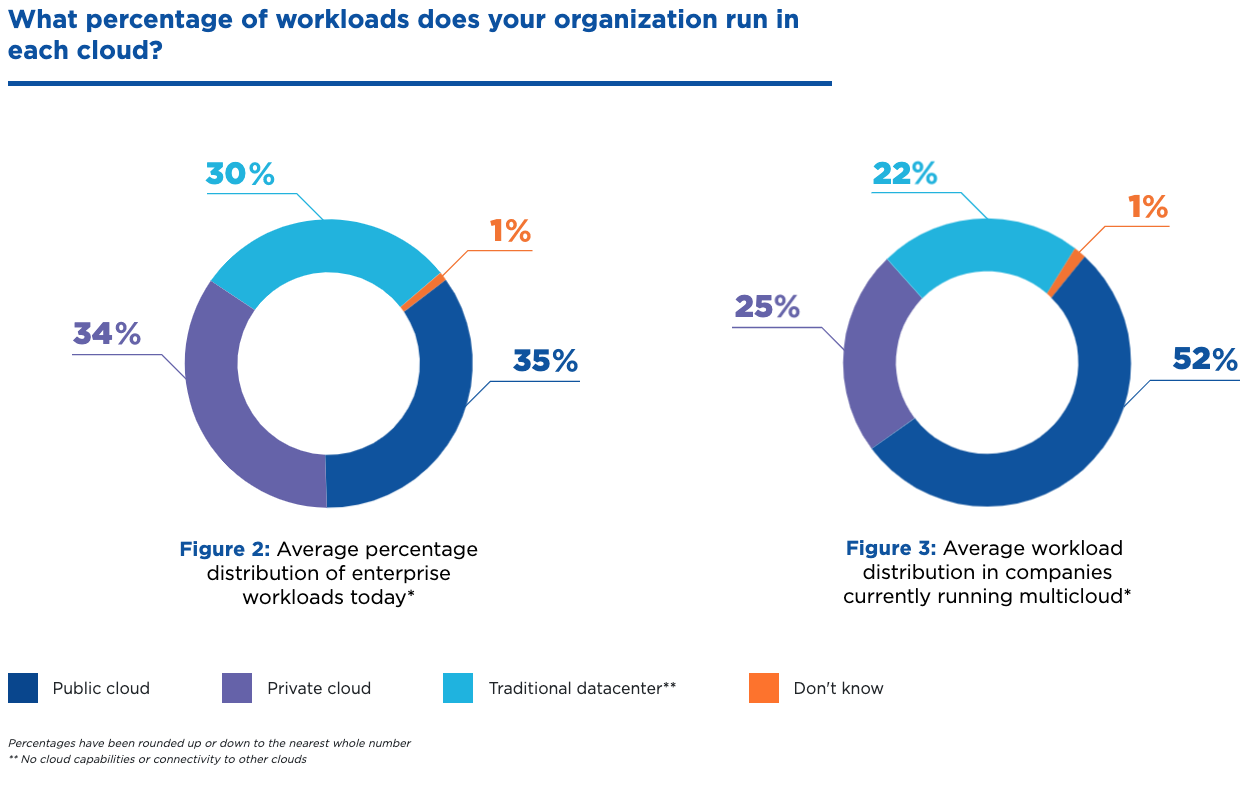 Enterprises need to identify the correct allocation of resources across the cloud, colocation facilities, and/or their own on-premises data center. For instance, you can run certain applications in the private cloud but then shift to the public cloud when you need to quickly gain additional capacity. Put your workloads across various clouds and see what works best, and then expand to a specific cloud when needed. This agility is key in accelerating IT deployments.
Combine Public Cloud, Private Cloud/Data Center, and Colocation!
It's clear where the industry is headed. It's no longer which cloud is best, rather how best can we divide up our workloads for optimal performance. Businesses are mixing and matching public cloud, their data center, and colocation to create flexibility, security, and agility while simplifying their operations.
HostDime's CEO Manny Vivar recently discussed the evolution of the cloud and the current trends in our industry, specifically businesses adopting the hybrid approach. The livestream video starts at 3:10:
We help many large enterprises craft a solution of cloud and colocation to meet their needs and save them money. A hybrid approach can save your enterprise a hefty chunk of change versus scaling only in the public cloud. Open a ticket with our local sales team to create your own customizable set-up.