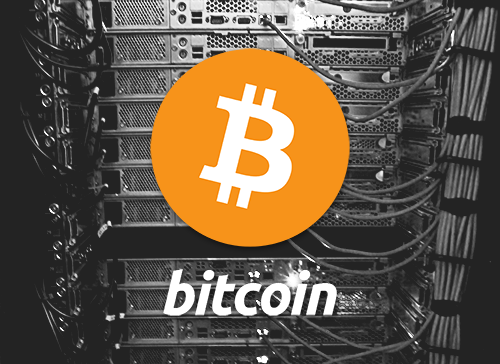 Bitcoin had an impressive 2016. The price of the peer-to-peer, digital money rose from around $400 to over $1,000 in 2016, outperforming every other bank-issued currency, index fund, and commodity contract, according to Reuters. The 150 percent increase is just another interesting footnote in Bitcoin's volatile, lively history.
HostDime adopted Bitcoin back in summer 2014, and helped lead the way for its acceptance in the data center industry. We accept Bitcoin as payment for all HostDime products and services at both our USA and Brazil branches.
WWhy You Should Pay for a Dedicated Server with Bitcoin
No Chargebacks: The Bitcoin sender can not retrieve them without the recipient's consent, making it tough to commit fraud often associated with credit cards. Only the owner has the associated key after transaction, ensuring no risk involved when receiving Bitcoins.
Free of Fees: No annual fee, no introductory fee, no interest fee, no late payment charge fee, no foreign transaction fee, no minimal deposit fee, no fees ever.
More Privacy: A Bitcoin transaction is similar to a cash transaction where the purchase is not associated with personal identity, unlike a back account or credit card transaction. Last year, around 30% of Americans did not have a credit card. The percentage of Americans who have no credit cards continues to rise every year.
Less Theft: Identity theft can occur when websites get hacked and your information becomes available. With Bitcoin, your private key is secret and is never given to the merchant. As long as you don't publish your private key anywhere, your Bitcoins are generally safe.
Buying HostDime Managed Servers with Bitcoin
First of all, if you don't have any Bitcoin yet, find a Bitcoin exchange like Coinbase. Buy Bitcoins by trading in your local currency. Take them and transfer to your wallet and that's really all there is to it.
When you are ready to make a purchase, simply add the items to your cart and choose Bitcoin as the payment method.
HostDime is partnered with BitPay to use their platform for Bitcoin transactions. Bitpay, founded here in Orlando, is perfectly integrated within HostDime's CORE to make it seamless for clients.
As always, HostDime continues to accept Visa, MasterCard, American Express, PayPal, Western Union, and wire transfers as payment. If you have any questions, contact HostDime's round-the-clock sales and support teams.
Jared Smith is HostDime's Content Strategist.