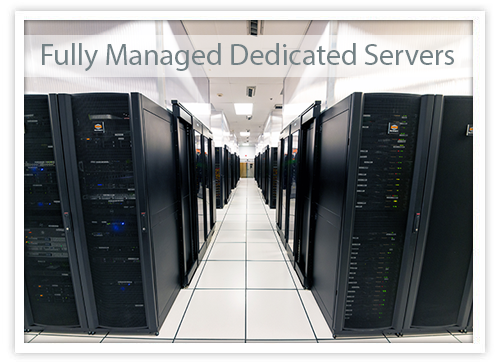 Receiving high traffic and decent income on a shared hosting server is both a blessing and a curse. Once your bandwidth and disk space usage fills up, it's time to upgrade your server. With so many options out there, it's tough to know what fits your needs. For help, check out this primer to ensure you make the right choice.
Should I Purchase VPS or Dedicated Hosting?
HostDime techs receive this question all the time, mostly from clients looking for an upgrade while attempting to cut costs.
A VPS is best used for development purposes, such as beta-testing a particular website. Think of a VPS account as a slice of the entire server, where CPU is split equally among the nodes, while memory, disk space, and bandwidth are set and allocated to each account.
VPS hosting is not meant for high traffic websites, nor as an alternative to a dedicated server. So a user who is pushing their shared server to the limit will likely experience more of the same problems with a VPS.
Dedicated clients do not share a server with anyone, allowing for more bandwidth and flexibility. While a VPS may handle your traffic for now, a dedicated server will ensure that you won't have growing pains for the foreseeable future. You can also customize it to the specific specs you need and want.
Ask Yourself These Questions Before Picking a Dedicated Server
To choose a dedicated server that is tailored to your needs, ask yourself these questions to pick the right server:
1) What is your monthly budget?
2) Which OS do you need (Linux or Windows)?
3) Do you need a control panel (cPanel or Plesk)?
4) What are your intentions for the server?
5) Do you plan on hosting one site, or many sites? Are you looking to resell hosting?
6) How much traffic do you expect?
7) Do you require a multiple drive setup for a RAID configuration or cPanel backups?
What Dedicated Server Options Does HostDime Offer?
With a wide array of dedicated server options, HostDime can configure "starter" solutions for small businesses all the way to multi-tiered clusters for load balancing and redundancy.
HostDime's Intel processors features top of the line CPU models, powerful processor technology, and advanced functionality. The Core i3, i5, and i7 processors, along with the powerful Hexa-core Xeon series, will give your server a boost in performance. The new processors are more economical and less power hungry, so you receive more processing power for a smaller price.
Each CPU "core" is a separate central processing unit, which is the portion of the CPU that actually does the heavy lifting. Additional central processing units allow a computer to do multiple things at once. Phrases like "dual core", "quad core", and "octo core" all refer to the number of cores a CPU has. Web browsing and caching would be faster and more responsive with multiple cores.
Here's the Dual Core servers HostDime currently offers:

Here's the Quad Core servers HostDime currently offers:

All of these options can have double the amount of cores thanks to "hyperthreading". Hyperthreading is an Intel-created technology that enables multi-threaded software applications to execute threads parallel on a single multi-core processor instead of processing threads linearly. Therefore:
2 x Quad-Core Xeon E5520 2.26GHz w/HT has 16 CPUs. Take a look at the 2 x Quad-Core servers HostDime has in stock:

2 x Hexa-Core E5-2620 2.0 Ghz w/HT has 24 CPUs. Take a look at the 2 x Hexa-Core servers HostDime has in stock:

2 x Octo-Core E5-2670 2.6 Ghz w/HT has 32 CPUs. Take a look at the 2 x Octo-Core servers HostDime has in stock:

HostDime.com sets up hundreds of servers each and every month at the DimeNOC Datacenter. Special custom server configurations are available. Contact us to get started!
Related Links:
This article was written by HostDime's Content and SEO Strategist Jared Smith.