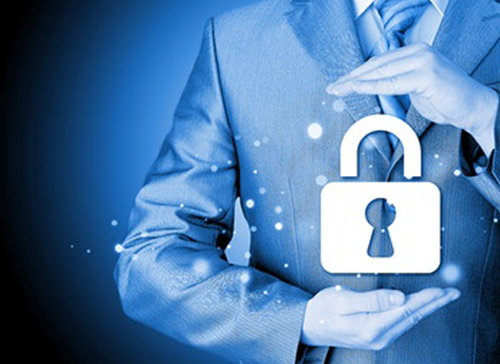 HTTPS is a secure encryption that layers HTTP on top of Secure Sockets Layers (SSL), therefore supplying additional security to standard HTTP communications. SSL certificates are essential and required for e-commerce sites, because of the secure transmission of sensitive information like credit card numbers, personal information, and login accounts.
Do You Need an SSL Certificate for Your Website?
REQUIRED: All sites need protection, and SSL remains one of the sturdiest forms available. If you are collecting credit card information on your shopping cart page, you most definitely need an SSL certificate.
As an online merchant, you have a responsibility to make sure no one can access and misuse your customers' private information. If you are storing credit card information in a database on your website so you can manually charge it later, then you need an SSL certificate to secure the credit card data stored on your server.
If you have any sort of log-in form where customers enter a username and password, then an SSL certificate is highly suggested. Hackers can easily see the username and password in clear text. Many customers, perhaps even you, use the same name and password combo on all their sites, including bank accounts, so hackers would have carte blanche on your customers' accounts.
NOT REQUIRED: An SSL certificate is optional if you don't gather personal information and instead forward your customers to a 3rd party payment processor like PayPal. This can be done as simply as embedding a PayPal button to your website. PayPal uses their own certificate to encrypt customers transactions.
What Webmasters Should Do Now
According to Google, here's some basic tips to get started:
Decide the kind of certificate you need: single, multi-domain, or wildcard certificate. (More on this in a minute.)
Use 2048-bit key certificates.
Use relative URLs for resources that reside on the same secure domain.
Use protocol relative URLs for all other domains.
Don't block your HTTPS site from crawling using robots.txt.
Allow indexing of your pages by search engines where possible. Avoid the noindex robots meta tag.
For more information on changing your website's address, check this 4 step guide by Google.
If you have an SSL certificate, you can test the security level and configuration with the Qualys SSL test tool. Yours truly is sporting an A. If you don't have an SSL certificate and want to purchase one, read on.
Purchase an SSL Certificate from HostDime
HostDime.com, Inc. has a SSL Certificate partnership with security solutions provider Comodo. The Comodo SSL certificates includes domains validated, quick issuance, unlimited re-issues, 30 day refund, $10,000 warranty, 99.3% browser compatibility, and 128/256 bit Encyption. The certificate also includes a dynamic Comodo Trust Logo, which authenticates the website and provides confidence to website visitors.
HostDime has multiple types of SSL certificates for secure communication with business, system, portals, mail and more.
The standard certificate, Essential SSL Domain Validated, covers both 'www' and without 'www'. This is ideal for small business, blogs, and personal websites. $30 or $50 annually.
The Essential SSL Wildcard Certificates are ideal if you wish to have multiple subdomains covered (example: corp.yourdomain.com and web.yourdomain.com). This is also preferred for service providers and SEO companies. $150 annually.
Lastly, Organization-Validated (OV) Certificates and Extended Validation (EV) Certificates are the most secure and offer the highest available levels of trust and authentication to your website. The green address bar that comes with a EV SSL certificate prominently displays your company name, providing immediate trust and improving customer conversions. $115 or $300 annually.
Make sure your SSL certificate is always up to date. You need to renew the certificate annually. Check the expiration date by clicking the padlock symbol and then "View Certificate". Test your entire checkout process in Firefox, Google Chrome, and yes, even Internet Explorer.
For any more SSL questions you may have, don't hesitate to contact HostDime's sales team who are ready to help anytime. If you are a web hosting reseller, also contact us for special rates if you would like to sell these certificates for yourself.
HostDime is considered one of the top 50 web hosts in the world. Follow us on Facebook and Twitter.
Jared Smith is HostDime's Content Strategist. Follow him on Twitter.