What SSL Certificate is Right for Your Business?
SSL certificates are essential and required for e-commerce and secure transmission. We have three types of SSL certificates for secure communication with business, system, portals, mail and more. Our standard certificate, the Essential SSL Domain Validated covers both 'www' and without 'www', and includes a free Site Seal. Our Essential SSL Wildcard Certificates are ideal if you wish to have multiple subdomains covered (ex: corp.yourdomain.com, web.yourdomain.com, db.yourdomain.com).
Extended Validation (EV) Certificates are ideal for businesses that require high assurance to visitors and extra validation. Extended Validation, InstantSSL and Sectigo certificates feature a free Dynamic TrustLogo with unique 'point-to-verify' technology. Your business credentials and certificate warranty level are streamed direct from our authentication database.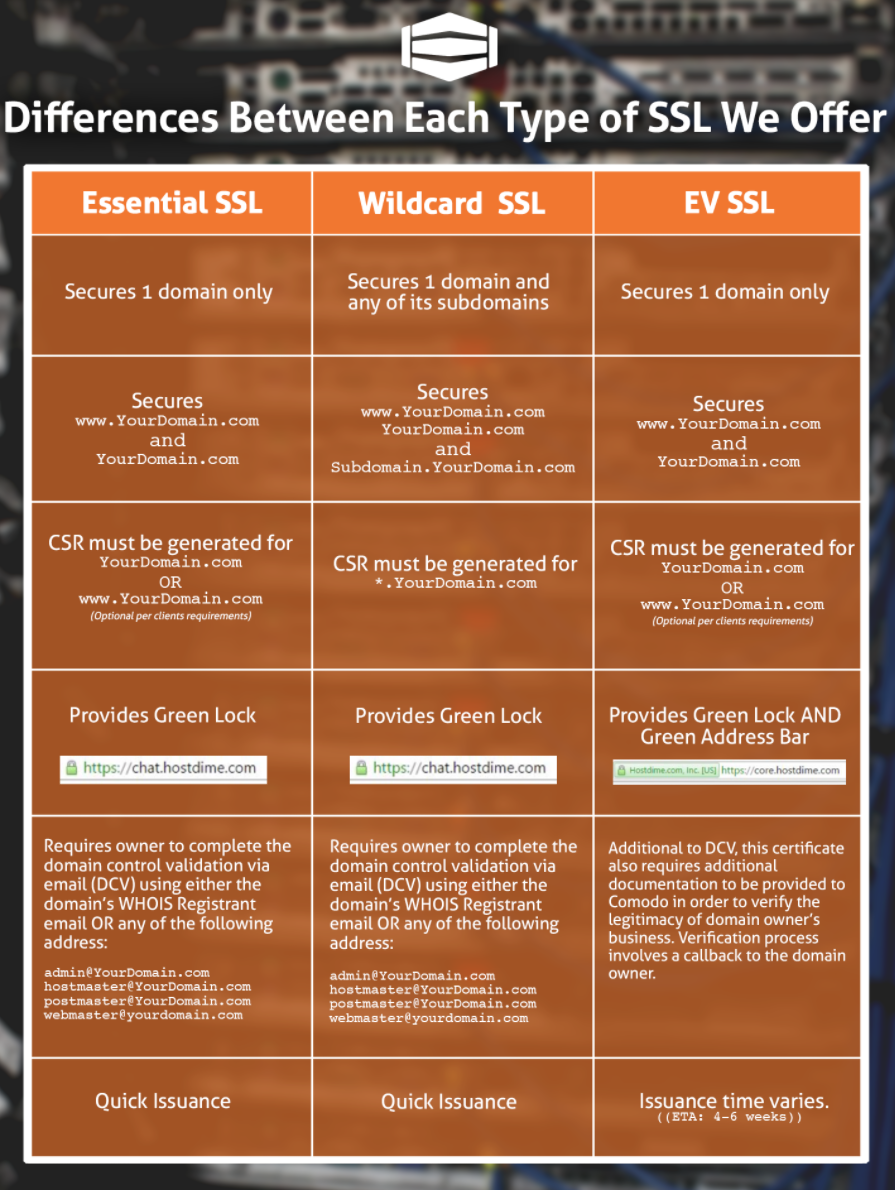 Current Clients can utilize the following Resource Guide to order SSLs within Core directly: https://www.hostdime.com/resources/order-ssl-via-core/. If you are having trouble making the decision which SSL is best for your domain, you can check contact our team for further assistance.
* Additional fee will apply for installation requests.