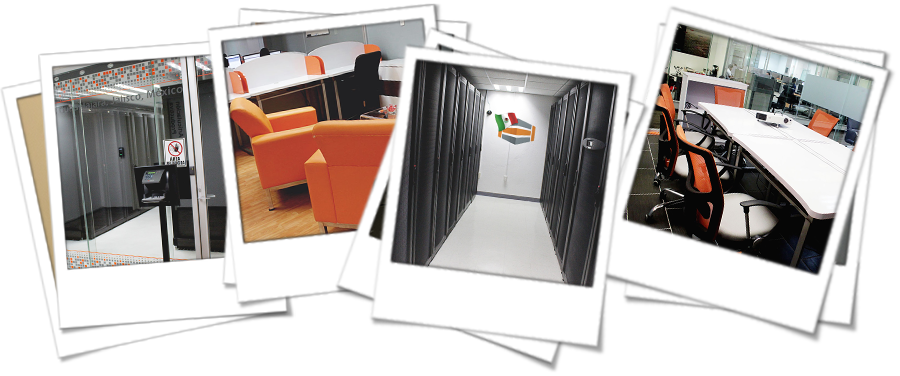 Mexico Data Center
HostDime's Tier III data center in Mexico is located in Guadalajara, a central hub for emerging technology. Our Mexico data center is about 10,000 square feet and fully equipped with cutting edge technology like powerful generators, UPS systems, high security, and fire suppression systems.
Similar to HostDime's Orlando data center, this facility adopted the green POD design which allows efficiency and scalability on demand. If clients have their own server hardware, they can physically house it in HostDime's Mexico data center thanks to our colocation service.
The highly-secure data center facility is manned by security guards and monitored by 72 high-definition cameras in and outside the facility. There is a 3 point check-in system before admittance into the data center floor including facial and biometric recognition.
Our unique power configuration will be able to service colocation clients who seek high density cloud infrastructure physically located in Mexico.
Mexico Network Infrastructure
HostDime Mexico's network has multiple diverse and redundant connections from leading bandwidth providers including Alestra, Arelion, Axtel, Cirion, Cogent, GDL-IX, Marcatel, MCM Telecom, Megacable/MetroCarrier, and TotalPlay. Multiple Gigabit fiber connections run into our data center facility. Our network design results in high performance routing within Mexico to reach 95% of all homes at the lowest latency. HostDime also offers Mexico Dedicated Servers and Mexico VPS.