Speed Test
Test Our Speed

Looking Glass
View Our Network
Our network features the leading American bandwidth providers including: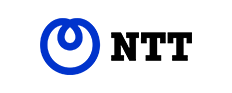 NTT DATA Corporation is a top 10 global IT services provider operating in 50 countries. Since 1967, NTT has played a crucial role in advancing IT infrastructure.
PCCW Solutions is a leading IT and communications technology provider covering more than 3,000 cities and 150 countries.
As important as our equipment is, the qualified individuals who build, maintain, and service each aspect of our infrastructure from the servers to the network, to the internal software systems are who really makes HostDime stand above those in our industry.