Brazil Data Center in João Pessoa
After being in Brazil for over 10 years, HostDime opened their new flagship Brazil data center in João Pessoa in 2017. The 20,000 square foot data center facility is one of the very few data center facilities in Northern Brazil. HostDime chose João Pessoa to host its operations in our first non-United States data center due to the city's recent technological boom and a perfect natural-disaster free record with no hurricanes or earthquakes in their history. The four story data center building, designed and constructed by HostDime, is up to Uptime Institute's Tier 3 standards.
HostDime's continued growth in Brazil and the demand for data center infrastructure services in Brazil drove the need to have this facility built. The facility can support up to 250 racks and also has private cage space for those companies who seek private spaces. The highly-secure data center facility is manned by security guards and monitored by 72 high-definition cameras inside and outside the facility. There is a 3 point check-in system before admittance into the data center floor including facial and biometric recognition. The building perimeter is protected by tall concrete walls and an electrocution fenced intruder system above the walls.

Space and Structure
20,000 square foot, 4 story, Tier 3 data center
Deployment availability of Racks, Cages, and Rooftop antenna space
Turn-key Fit Out solutions
Colocation client workspace lounge
On-site parking

High Efficiency Cooling
Total of 4 x 100 Tons independent air cooled chiller systems with intelligent water economizing pre-cooling when ambient temperatures rise above 30C
Total of 300 Tons of redundant cooling capacity (N+1)
Latest generation energy efficient 100% variable speed EC fans at exterior heat rejection and interior precision air handling units
Airflow using a raised floor of 1 meter
Cold aisle containment
Scalable support for cooling from 1KW up to 10KW per rack

High Availability Power
Total facility capacity of 1500 KVA with a primary feed of 13800 Volts and secondary feed of 380/220 Volts
Concurrently maintainable and fault tolerant
Dual A & B electrical distribution system from the main service to the server rack point of connection
Total of two x 3 - 275 KVA UPS serving the A & B distributions respectively to the connected critical load
4 x 532KW high availability (N+1) parallel generator system with 22000 liters of total reserve diesel fuel
Scalable redundant power feeds of up to 10KW per rack
Power Usage Effectiveness average of less than 1.5 PUE

Impenetrable Security
Extensive 24x7x365 video surveillance systems with high-definition automatic movement detection and digital recording storage for more than 90 days
Dual authentication access control for critical zones with card reader and biometric face recognition
Razor wire perimeter security
Dual authentication man traps
Dedicated 24x7 on-site security officers and monitoring team
Equipped with standard fire detection system and very early smoke detection using Fike's High Sensitivity Aspiration system
Fire suppression system with environmentally friendly HFC-125 clean agent gas
Address: Av. São Paulo, 1223 - Estados, João Pessoa - PB, 58030-040, Brazil
Brazil Data Center in São Paulo
HostDime also operates data center infrastructure in São Paulo, Brazil. São Paulo is the largest city in Brazil and the seventh most populated city in the world. This facility in São Paulo is Tier III certified by the uptime institute. In 2013, HostDime began offering services from São Paulo with speeds on par with North America to meet the demand for low latency to South America and Latin America. Like all HostDime data centers, our São Paulo location comes fully equipped with superior technology like powerful generators, UPS systems, high security, and fire suppression systems. The facility boasts over 30,000 square feet and is connected to some of the major back bones and fiber landing stations in Brazil.

Space and Structure
Data center raised floor: 25000 sq. ft.
Power: 5.9 MW
Office space/conference room
N+1 HVAC configuration
Available on-site parking
Perimeter fencing
Loading dock

Impenetrable Security
Biometric scanner
Stringent, multi-layered security control procedures
Dual authentication system
Smart card access control system
IP video surveillance
24 x 7 guard presence

High Efficiency Cooling
Temperature and humidity controlled
24 x 7 monitored building management system
VESDA fire suppression and smoke detection

High Availability Power
AC/DC power
2N generator and UPS configuration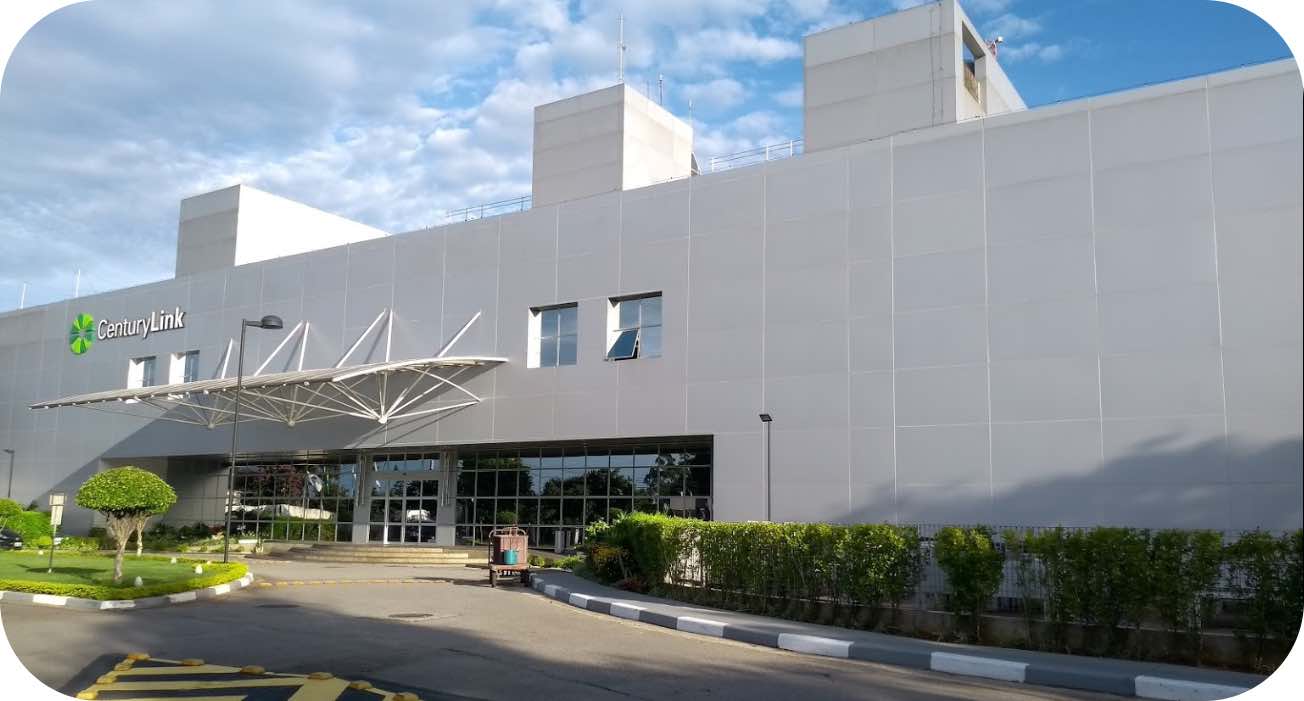 Address: Av. Eid Mansur, 666, Rod. Raposo Tavares, km 25, Cotia, São Paulo