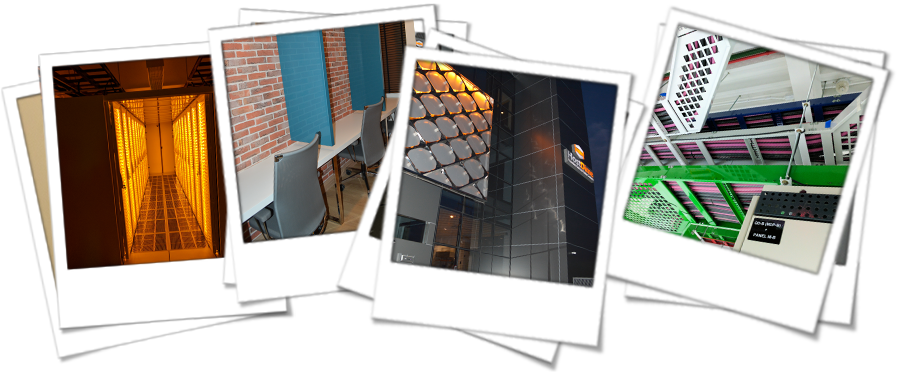 Brazil Data Center in João Pessoa
HostDime opened our flagship Brazil data center in João Pessoa in 2017. The 20,000 square foot data center facility is one of the very few data center facilities in Northern Brazil. The four-story data center is Tier III Design Certified by Uptime Institute. HostDime's continued growth in Brazil and the demand for data center infrastructure services in Brazil drove the need to have this facility built. The facility can support up to 250 racks and also has private cage space for those companies who seek private spaces.
The highly-secure data center facility is manned by security guards and monitored by 72 high-definition cameras in and outside the facility. There is a 3 point check-in system before admittance into the data center floor including facial and biometric recognition. The building perimeter is protected by tall concrete walls and an electrocution fenced intruder system above the walls.
Brazil Data Center in São Paulo
HostDime also operates data center infrastructure in São Paulo, Brazil. The largest city in Brazil and the seventh most populated city in the world is São Paulo. This facility in Sao Paulo is Tier III Design Certified by Uptime Institute. In 2013, HostDime began offering services from São Paulo with speeds on par with North America to meet the demand for low latency to South America and Latin America. Like all HostDime data centers, our São Paulo location comes fully equipped with superior technology like powerful generators, UPS systems, high security, and fire suppression systems. The facility boasts over 30,000 square feet and is connected to some of the major back bones and fiber landing stations in Brazil.
HostDime also offers Brazil Dedicated Servers and Brazil VPS at both of these locations.